26 Feb 2018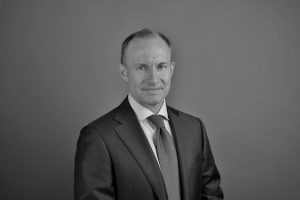 Clairfield International is pleased to announce that Anders W. Eriknauer, a partner in Denmark, placed number 1 in Mergermarket's ranking of individual financial advisors in the Nordics. Anders received the top spot by closing eight transactions in 2017 in a range of sectors. He specializes in the sale of family and midcap businesses to international companies and investors. Such transactions include the following:
Infare Solutions A/S, a leading provider of airline intelligence solutions, acquired the air data business of the Atlanta-based QL2 Software LLC (QL2). The acquisition was funded by London-based Ventiga Capital Partners, which is now a majority shareholder in Infare Solutions.
The sale of Friluftsland A/S and the activities of Friluftsland Sverige AB to Frilufts Retail Europe AB, owned by the listed company Fenix Outdoor, which owns outdoor retail chains in Sweden, Finland, and Germany​.
The sale of TCA Lift A/S to Generationsskifte Invest A/S, a Danish private-equity firm. TCA Lift designs and markets spider lifts, compact and flexible aerial work platforms used both indoors and outdoors.
Gjensidige, a leading Nordic insurance group operating in Norway, Denmark, Sweden, and the Baltic states, acquired Mølholm Insurance from PFA Pension. With this acquisition, Gjensidige will become the leading provider of health insurance in a market that is growing year by year.
Anders is a prolific dealmaker of long standing in Denmark and the wider Nordic region. A lawyer and MBA by training, he began his career at KPMG and Accenture before he became an equity partner of Deloitte where he was part of the corporate finance team and head of strategic development. He founded his own firm Nordic M&A in 2008. Based out of Copenhagen, the Nordic M&A team has strong relationships with Danish corporates, banks, and Danish and international private equity players and growth investors. The firm offers special expertise in information technology and healthcare, backed by a strong scientific advisory board. In 2014 the firm joined Clairfield International in order to better access an even larger pool of international counterparties.
"I am pleased to be recognized for my work which is the result of a truly strong team effort from our fantastic team in Copenhagen – most important to me is that each successful outcome is a success for our clients," says Anders.