Clairfield advises Isokinetic Sport on raising growth capital from Agista, a leading Romanian private equity fund
Clairfield International acted as the exclusive financial advisor to Isokinetic Sport and its majority shareholder Dr Bogdan Andrei in securing growth capital from Agista, a Romanian private equity fund.
Isokinetic Sport is the Romanian leader in the field of medical recovery with a focus on physio and kinesio therapy, operating three world-class clinics in Bucharest under the brand name "Centrokinetic." The company focuses predominantly on osteoarticular care and recovery therapies of locomotor functions. Its offering brings under one roof medical consultations, investigations, and diagnostics, as well as advanced recovery therapies. Isokinetic employs over 150 medical staff that cater to over 5000 patients annually.
The growth capital secured from Agista will help accelerate the expansion of Centrokinetic both locally and internationally, with several new clinics set to open in the next twelve months.
"We were delighted to have Clairfield International as our M&A advisor. We want to thank the Clairfield team led by Florin Bolchis, Romania managing partner, for running a smooth but thorough process, for their advice, guidance and persistence in securing this deal."
— Adrian Pavelescu CEO Isokinetic Sport
Healthcare



Services :
Mergers & acquisitions

Countries involved :
Romania

Similar transactions
Pulse Diagnostics, a leading diagnostic firm in eastern India, entered into a strategic joint venture with Neuberg Diagnostics.
Healthcare


Strategic partnership with

Advisor to Pulse Diagnostics
Clariens Educação, an educational group focused on medicine and controlled by Mubadala Capital, acquired the medical school IMEPAC Itumbiara.
Read more
Healthcare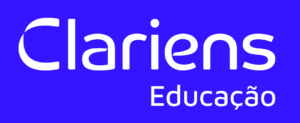 Clairfield International acted as the exclusive financial advisor to Abi Global Health in the Series A fundraising round led by Mundi Ventures and Uniqa Ventures.
Healthcare



Advisor to Abi Global Health
Gemini Rx, one of the most renowned facilities in diagnostics in the province of Brescia, sold a 100% stake to SIMA ITA, a leading European diagnostic imaging group.
Healthcare



Holland Capital, a Dutch private equity firm, sold Mauritskliniek to Corius, a portfolio company of Swiss-based Ufenau Capital Partners.
Read more
Healthcare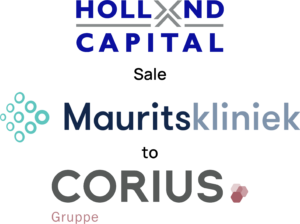 The shareholders of Ars Medical entered into a preliminary agreement to sell a majority stake in the company to Scanmed, a private healthcare provider in Poland.
Healthcare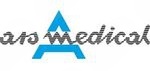 Promoters of Quadra Medical Services Pvt. Ltd received strategic investment from a consortium of private investors.
Healthcare



Cairdac, a French medtech company that is developing a unique self‐sustainable dual‐chamber leadless pacemaker, raised EUR 17 million from Mérieux Equity Partners, Supernova Invest, Bpifrance, and Sham Innovation Santé (advised by Turenne).
Healthcare