Clairfield advises Ricami NBM on the sale to Star New Generation
Star New Generation Group (SNG Group), 70% owned by Star Capital through the Star IV – Private Equity Fund and 30% by the Marzioni family, acquired 80% of the company Ricami NBM S.r.l. (Ricami NBM).
Ricami NBM is a company based in Carpi, Modena specialising in the design and production of embroidery for leading luxury brands. The company, owned by Mauro Marzi, Giorgio Borelli, and Nadia Nardi, expects to close the financial year 2023 with a turnover of approximately EUR 6 million.
Star Capital SGR is an independent asset management company dedicated to private equity activities; it manages two closed-end funds including the Star IV – Private Equity Fund with a total allocation of EUR 140 million and focuses on buy-out opportunities and development capital investments in small and medium-sized Italian companies.
Mauro Marzi will retain a 20% stake in Ricami NBM and will hold the position of president and CEO.
With the acquisition of Ricami NBM, SNG Group now has eight companies with a turnover of close to EUR 140 million and an EBITDA of approximately EUR 30 million and has more than 650 employees. Thanks to its effective buy-and-build strategy, the Group has successfully incorporated companies of high calibre, which specialize in designing and producing "Made in Italy" garments. These companies cater to major luxury fashion houses, allowing the Group to expand the variety of product categories it offers.
Clairfield in Italy (Equita K Finance) acted as exclusive financial advisor to Ricami NBM.
Consumer & retail



Services :
Mergers & acquisitions

Sectors :
Consumer & retail

Countries involved :
Italy

Similar transactions
Famar Srl, an Italian apparel designer and manufacturer, sold a majority stake to Holding Industriale (Hind), a company that invests in small and medium-sized companies representative of the «Made in Italy» philosophy, through its subsidiary Holding Moda.
Read more
Consumer & retail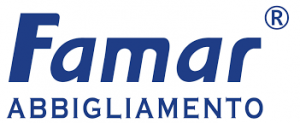 ​The Limonta family signed a binding agreement for the entry of Tamburi Investment Partners S.p.A., an independent and diversified industrial group listed on the STAR segment of the Italian Stock Exchange, in Limonta S.p.A., partly through a capital increase and partly through the purchase of shares.
Consumer & retail , Industrials



Fenicia Spa, the parent company of the well-known brand Camicissima, acquired Nara Camicie, a brand owned by Passaggio Obbligato SpA, in order to create a holding company of leading brands in the men's and women's shirts segment in Italy and abroad.
Consumer & retail



Fin.-Imm. Chiorino S.r.l. sold 100% of Chiorino Technology S.p.A. to Arcadia SGR S.p.A., an Italian private equity firm. Chiorino Technology S.p.A. is active in the production and distribution of high-quality leather products.
Consumer & retail


Enjoei, a leading marketplace for secondhand products in Brazil, acquired 100% of Elo7, a marketplace of handmade products, from its shareholders Etsy.
Consumer & retail


Vicky Form, S.A.P.I. de C.V., a leader in the distribution and marketing of intimate apparel in Mexico, was sold to the shareholders of Zentrix, S. de R.L. de C.V., a leader in the textile industry.
Consumer & retail




VP Capital, the investment company of the Van Puijenbroek family, has acquired Hydrowear, a family business brand for high quality industrial workwear and waterproof protective clothing.
Read more
Consumer & retail