Clairfield advises Gama Aviation Plc on the sale of Jet East to West Star Aviation
Gama Aviation Plc sold Jet East, its US business jet Maintenance & Repair Organisation, to West Star Aviation for US$131 million.
Jet East is a US business aviation Maintenance, Repair and Overhaul company created in 2021 from the merger of Jet East and Gama Aviation's existing US MRO operations. Jet East has subsequently performed strongly, benefitting from a highly committed management team, a complementary nationwide network of operations, strong customer relationships, cost savings from rationalisation of operations and considerable investment including standing up new facilities in Millville, Las Vegas and Statesville.
West Star, owned by The Sterling Group, is a provider of MRO services to the business aviation industry in the US providing maintenance, modification, and other services to aviation customers. West Star provides services at four primary locations in the US namely East Alton, Illinois; Grand Junction, Colorado; Chattanooga, Tennessee; and Perryville, Missouri, as well as fifteen mobile repair bases and satellite MRO facilities. West Star also provides parts distribution and composite repair services through its Avant and DAS businesses respectively.
This transaction demonstrates our experience and understanding of the aviation services sector and our ability to support our clients on complex crossborder transactions. This transaction reaffirms our focus to deliver superior outcomes for our clients and their shareholders.
Clairfield International's London partner office acted as exclusive financial advisor to Gama Aviation Plc.
Industrials



Services :
Mergers & acquisitions

Countries involved :
UK
US

Similar transactions
Jetex, an award-winning global leader in executive aviation, took strategic ownership of JEM Aviation, a fixed base operator providing services to airlines in based in Marseille.
Business services



Electro-Kut, a Canadian company specialized in the manufacture of complex products for the aerospace sector, was sold to DCM Group.
Industrials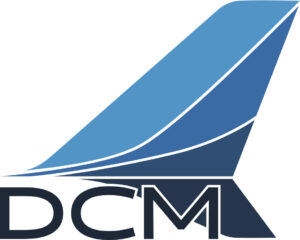 ADB Safegate, a leader in global airport performance solutions, was sold by PAI Partners to The Carlyle Group, alongside managers. Clairfield International acted as financial advisor to ADB Safegate's management team.
Read more
Industrials



ADB Airfield Solutions, the world leader in airfield lighting for international and regional airports, military bases, and heliports, acquired Lucebit Group and Erni.
Industrials



Williams Advanced Engineering (WAE) a leading technology and engineering services business was acquired for GBP 164 million by Fortescue Metals Group (ASX.FMG).
Read more
Industrials



Carlbom Shipping, which has served UK and international shipping clients since 1897, was acquired by Pentagon Freight Services, the world's leading privately owned logistics provider to the energy industries.
Business services