Clairfield advises the Boccacci family on the sale of a majority stake in Fonderia Boccacci
The Boccacci family sold a majority stake in Fonderia Boccacci to Consilium Private Equity.
The Boccacci family sold a majority stake to Consilium, through Consilium Private Equity Fund IV. The Boccacci family retains a significant minority shareholding and will continue to collaborate operationally, together with key members of top management, including the current CEO, with the aim of continuing the company's ambitious growth path.
Founded in 1969 and headquartered in Piana Battolla (La Spezia, Italy), Fonderia Boccacci is a European leader in the design and production of grey and spheroidal cast iron castings of medium and large size for various industrial sectors. The company boasts a highly loyal customer portfolio of primary international standing in the energy, wind, machine tool, naval, and transport industries.
Consilium believes that Fonderia Boccacci can further strengthen its leadership position in its reference markets and grow by further expanding its customer base, by leveraging the excellence of its technical know-how, its highly automated production footprint, which has been consolidated by recent major investments, the ample production capacity available, the management's decades of experience and a reputation unparalleled in Europe in terms of technological innovation.
Fabio Boccacci, president of Fonderia Boccacci, said "Fonderia Boccacci has completed an important phase of development and consolidation in recent years, which has enabled it to become one of the main European players in the sector in terms of know-how, reputation, and technological advancement. Consilium represents for the family and for the company the ideal partner in the path of further growth and progressive internationalisation."
"Consilium's entry into Fonderia Boccacci's capital represents an important catalyst for a further phase of the company's growth," said Angelo Lazzari, CEO of Fonderia Boccacci, "with the aim of consolidating the company's international presence and strengthening its ability to innovate and compete in various outlet sectors. This path will also offer opportunities to increase employment'.
The investment in Fonderia Boccacci is the second operation carried out by Consilium Private Equity Fund IV, which closed its fundraising in June 2022, reaching its EUR 110 million fundraising target, focusing on Italian SMEs with high development potential, a position of excellence in their sector, and a strong export orientation.
Advisors:
Consilium was assisted by Gattai, Minoli, Partners for the contractual and legal aspects of the transaction. EY handled accounting due diligence, Kearney the business due diligence, Fieldfisher the tax due diligence, 4ward Consulting the operations due diligence, Greenwich the environmental due diligence and Deloitte the ESG due diligence.
The Boccacci family was advised by Equita K Finance (Clairfield Italy), part of Equita Group, as financial advisor of the transaction, while the legal, tax and contractual aspects were handled by Russo De Rosa Associati.
The transaction was financed by Crédit Agricole and Banco BPM, assisted by the law firm Simmons & Simmons. Consilium was assisted by EY for the debt advisory activity.
Industrials



Services :
Mergers & acquisitions

Countries involved :
Italy

Similar transactions
Clairfield advised e-Novia Spa on the capital raising, private placement, and listing on the Euronext Growth segment of the Milan Stock Exchange.
Industrials


Shareholders sold a majority stake in EP Srl, an Italian company that designs, manufactures, and sells lift platforms, to Riello Investimenti. The current shareholders will remain in the company with a minority stake.
Industrials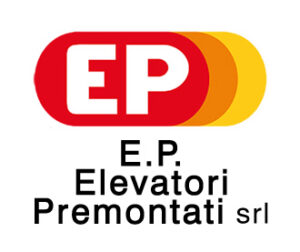 Clairfield Finland advised Skanska Group in its divestment of its Finnish asphalt operations to Asfalttikallio Oy.
Industrials



Caprari Group, specialized in the engineering, manufacturing and distributing of pumping solutions for integrated water cycle management, sold a majority stake to Ambienta SGR, a private equity fund investing in small and medium-sized Italian companies with a focus on sustainability.
Industrials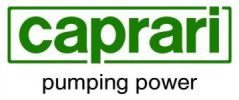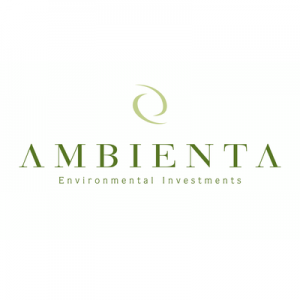 Blanchon Group, a French leader in woodcare solutions, acquired the Dutch company RIGO.
Read more
Industrials



LKE Group, one of the most important German suppliers of handling and logistic products and systems, acquired a majority stake in Someg S.A. and a part of the Transcarpatica S.A. business located in Gherla, Romania.
Industrials





CMR Group, a provider of control and measurement solutions for the energy sector, acquired the French company Procaly, a provider of wiring and cabling solutions for harsh environments.
Industrials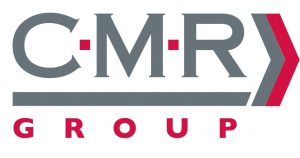 Stuart Turner, the leading water pump and pressure solutions business, was sold to the private equity investor Lloyds Development Capital.
Read more
Industrials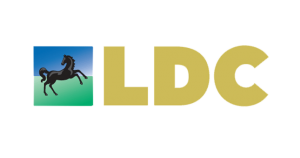 Clairfield International is pleased to have acted as exclusive advisor to listed company Norsk Hydro (NHY.OL) on the sale of the Belgian Precision Tubing Lichtervelde to the German Aurelius Group.
Read more
Industrials