Clairfield International acted as exclusive financial advisor to AixSwiss in the sale to Vision Healthcare
The shareholders of AixSwiss have reached an agreement for the sale of 100% of their shares to Vision Healthcare (VHC), a digital-first omnichannel consumer healthcare group with over EUR 250 million in sales. VHC was founded by Yvan Vindevogel and is today backed by Avista Capital Partners, a leading New York-based private equity firm with …
Clairfield advises Scope Fluidics on the sale of its subsidiary Curiosity Diagnostics to Bio-Rad Laboratories for USD 170 million
Bio-Rad Laboratories, Inc. (NYSE: BIO and BIOb), a global leader in life science research and clinical diagnostic products, announced today that it has reached an agreement to acquire all of the outstanding shares of Curiosity Diagnostics, Sp. Z. o. o. from Scope Fluidics, S.A. (WSE NewConnect: SCP), a Warsaw, Poland, based developer of innovative technology …
Clairfield in Nederland
Wij zijn Clairfield. We begeleiden ondernemers, corporates en private equity bij aan- en verkoop van bedrijven. Van a tot z. In binnen- en buitenland.
We zijn een internationaal, transactie gedreven advieskantoor. Met meer dan 300 medewerkers in circa 35 landen uitstekend gepositioneerd om het internationale M&A speelveld bij elkaar te brengen. Wij vinden kopers en zijn voortdurend op zoek naar interessante overnamekandidaten in het buitenland.
Wij zijn ondernemend en aligned met uw succes.
Our job is your success.
Geselecteerde transacties
VHB Groep, an enterprise specializing in the recovery of ferrous and non-ferrous metals, acquired Rock Solid, a company focused on reprocessing, research and development, and the sale of incinerated bottom ash (IBA).
Read more
Energy, cleantech & resources


Paperfoam, a leading global provider of biodegradable packaging solutions, was sold to Nissha (7915:Tokyo), a conglomerate active in various markets.
Read more
Energy, cleantech & resources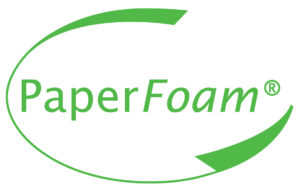 AutoBinck Group, a top player in the European mobility market sold its subsidiary Bynco, the first online car platform in the Netherlands, to Automotive MediaVentions, the leader in the Dutch online car market.
Read more
Tech, software & digital



NL Mab Holding BV, a Dutch charging point operator (CPO), was acquired by 50Five Group, backed by Engie and JP Morgan Asset Management.
Read more
Energy, cleantech & resources



The Notice Group, a leading supplier of in-store audio and video solutions in the Netherlands, was acquired by M-Cube, a top three digital signage provider in Europe.
Read more
Tech, software & digital



Krauthammer, an iconic training provider for senior leadership and commercial excellence, was sold to Lepaya, EMEA's leading corporate upskilling company.
Read more
Business services



SAAB divested its Maritime Traffic Management (MTM) unit, a leading global provider of mission critical software solutions for the maritime sector, to Agilitas.
Read more
Business services




Divestment of Maritime Traffic Management to

Safestore, UK's largest and Europe's second largest provider of self-storage, acquired STOOR, a self-storage facility in Apeldoorn in the Netherlands.
Business services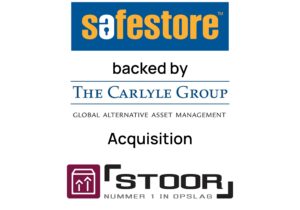 Whyz, a leading Dutch agency in new generation executive search, sold a majority of shares to Lincoln, the French market leader in Talent & Career Management, backed by The Talent Club.
Read more
Business services



Laatste nieuws