Clairfield advises Scope Fluidics on the sale of its subsidiary Curiosity Diagnostics to Bio-Rad Laboratories for USD 170 million
Bio-Rad Laboratories, Inc. (NYSE: BIO and BIOb), a global leader in life science research and clinical diagnostic products, announced today that it has reached an agreement to acquire all of the outstanding shares of Curiosity Diagnostics, Sp. Z. o. o. from Scope Fluidics, S.A. (WSE NewConnect: SCP), a Warsaw, Poland, based developer of innovative technology …
Third-generation family shareholders of Salice SpA ("Salice" and, together with its subsidiaries, the "Group"), Francesca, Massimo and Sergio Salice, sold a majority stake in the Group to Cobepa S.A., a Belgian investment company backed by large entrepreneurial European families.
Read more
Industrials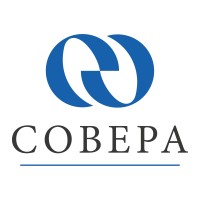 Clairfield in the US
We provide superior M&A and capital raising advisory services to middle market and emerging growth companies. With strong knowledge across multiple sectors including business services, consumer, healthcare, industrials, and technology, we have built our reputation by generating optimal outcomes for our clients.
Latest news