Clairfield advises the shareholders of Profihost on sale to dogado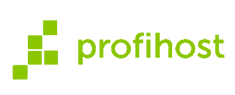 Profihost AG, a German player in the managed hosting sector, was acquired by dogado GmbH, one of the country's leading cloud service providers.
Profihost, headquartered in Hannover, provides cloud‐based e‐commerce infrastructure, cybersecurity solutions, and innovative hosting and domain services to corporate clients across various sectors. Profihost AG also brings a strong agency network to the group. The company maintains close relationships with over 400 partners and has a track record of thousands of successful projects.
Through the merger with Profihost AG, the dogado group strengthens its position as a full‐service cloud provider.
Deal team: