Clairfield advises TT Electronics on the acquisition of Roxspur
TT Electronics, the UK's leading manufacturer in the transportation, industrial, aerospace, defense, and medical markets, acquired Roxspur, the UK's largest instrumentation manufacturer.
TT Electronics is a GBP 500 million turnover group quoted on the London stock exchange. They supply electronics to the world's leading manufacturers in the transportation, industrial aerospace defence and medical markets.
Roxspur — based in Sheffield — is a supplier of temperature, flow, pressure and level sensors to the oil and gas, power generation, water management and materials processing sectors.
The acquisition of Roxspur, which will form part of the Sensing and Control division, accelerates TT's strategy to develop its position in attractive industrial markets. This includes process control and will complement the Group's existing technologies and products, providing a platform for future growth.
RM&C is an important addition to the Sensing & Control Division and the products and customers are a complementary fit. With an impressive portfolio of measurement and control products for demanding industrial applications and a strong customer base with blue-chip clients, there are opportunities to expand sales of RM&C products globally through sensing and control channels and expand into other industries and applications.
"We engaged Clairfield to assist us with the research and origination of targets in the UK and abroad. They understood our acquisition criteria and identified a number of targets. Clairfield conducted the process in a discrete, confidential manner and we are pleased with the successful acquisition. We continue to work with Clairfield on additional projects moving forward." – Tim Roberts, TT Electronics Director
Industrials

Similar transactions
Electro-Kut, a Canadian company specialized in the manufacture of complex products for the aerospace sector, was sold to DCM Group.
Industrials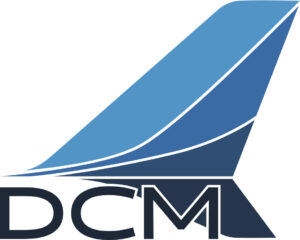 Jetex, an award-winning global leader in executive aviation, took strategic ownership of JEM Aviation, a fixed base operator providing services to airlines in based in Marseille.
Business services



ADB Airfield Solutions, the world leader in airfield lighting for international and regional airports, military bases, and heliports, acquired Lucebit Group and Erni.
Industrials



ADB Safegate, a leader in global airport performance solutions, was sold by PAI Partners to The Carlyle Group, alongside managers. Clairfield International acted as financial advisor to ADB Safegate's management team.
Read more
Industrials



Sicame, world leader in accessories and services related to the transport and distribution of electrical energy, acquired a majority stake in the British company Boddingtons Electrical Limited.
Read more
Industrials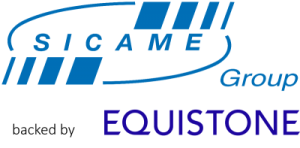 The shareholders of German wireless communications specialist ELTEC Elektronik AG sold the company to Swedish electronics company Westermo Network Technologies AB.
Industrials



Radius Payments Solutions acquired Plant-I, a provider of vehicle tracking and telemetry solutions and specialists in connected camera technology for the plant and construction sectors.
Read more
Business services , Tech, software & digital