Clairfield advises FAS on the merger with WTS Group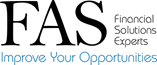 FAS AG is an innovative provider of services in the areas of accounting, process consulting, corporate treasury, interim management, financial service advisory, and leasing. It operates in Germany, Switzerland, and Austria.
Originally operating in the field of tax consulting, WTS expanded its offering to include financial advisory services in 2009.
The acquisition allows WTS to create additional business in financial services. WTS also benefits from the geographic location of FAS AG in Stuttgart, where the group was not represented with its own location. In return, FAS AG and its customers will benefit from the extensive tax expertise and access to the international consulting network "WTS Global" as well as from the renowned client base of WTS.
Clairfield International acted as exclusive financial advisor to the majority shareholder of FAS AG.