Clairfield advises Giuseppe Sacchi S.p.A., owned by Sonepar, on the acquisition of Demo S.p.A.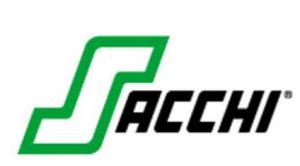 Sacchi, owned by the French Sonepar Group and market leader in the distribution of electrical equipment, acquired Demo S.p.A., a company of primary importance in the sector, mainly present in Piedmont and Liguria.
D.m.e., is one of the leading Italian companies in the distribution of electrical equipment, lighting, and industrial automation. It has 59 sales outlets in Northern Italy, a logistics center, and 1,100 employees to meet the needs of over 40,000 customers.
In 2018 Sacchi joined the international Sonepar Group based in France. Sonepar is an independent family-owned company operating internationally in the professional-equipment-distribution market. It operates in 44 countries, has a network of 46,000 employees and a turnover of EUR 22.4 billion.
Demo S.p.A., founded in 1997 and headquartered in Casale Monferrato, has a turnover of EUR 118 million, 36 points of sale, a logistics center of 24,000 square meters, and 300 employees.
This operation is another demonstration of Clairfield's experience as a leading advisor in the distribution of electrical equipment, following numerous other transactions advising the main players in a rapidly consolidating sector, including the sale of the Puglia-based business unit of EDIF S.p.A to Sonepar Italia S.p.A.
Deal team: