Clairfield advises Ser.Nav Group on sale to Customs Support, a Castik Capital portfolio company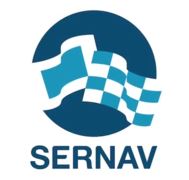 In a deal highlighting the reach of Clairfield's business services team, Ser.Nav Group, an Italian leader in customs brokerage, was acquired by the Dutch group Customs Support, a Castik Capital portfolio company.
The transaction involved team members in Italy, the Netherlands, and Germany working in concert to bring the best buyer and terms. With the Clairfield business services group, serious potential buyers were located in seven countries. Castik, a Germany private equity group and recent new owners of Customs Support, moved quickly to exclusivity as Ser.Nav was a perfect fit for its buy-and-build strategy.
Ser.Nav Group provides services in customs operations, customs brokerage, and shipping agent operations to more than 300 clients. Ser.Nav has built its presence in 17 main strategic locations across Italy.
Customs Support provides customs brokerage services with 500 customs specialists and 100 Brexit experts. The company is currently active in The Netherlands, Belgium, Germany, France, United Kingdom, and Poland. With this transaction, Italy is added to the list.
Clairfield International acted as exclusive financial advisor to Ser.Nav Group.
"We are excited to become part of Customs Support. Both companies have a shared culture of focusing on seamless, high-quality service and providing the best solutions to our clients. There is clearly a great fit for our customers and the people working at Sernav. We strongly believe that Sernav and its customers will benefit from the European network of Customs Support and combined efforts to advance technological innovation in the customs sector."
— Mr. Biffignandi, Mr. Stanzione, and Mr. Pisano, shareholders in Ser.Nav
Deal team: