Clairfield International appoints Alexander Klemm as Executive Chairman and Thierry Chetrit as Vice Chairman
The board of directors of Clairfield International is pleased to announce the appointment of Alexander Klemm as executive chairman and Thierry Chetrit as vice chairman, with immediate effect.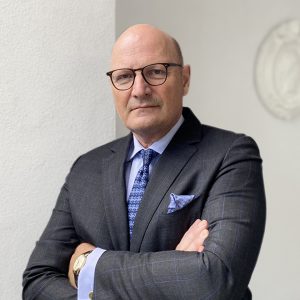 Alex joined Clairfield in 2015 and was appointed vice chairman in 2016. Alex has advised many corporate and private equity clients in M&A and capital markets transactions in the last 30 years. He has held various senior client, country, and management responsibilities. Starting his career at Deutsche Bank, he has worked at Lehman Brothers, UBS, JPMorganCazenove and Hauck at posts in London, New York, Frankfurt and recently with Clairfield in Geneva. Alex was born in Johannesburg and raised in South Africa, Germany, and the UK. He holds a B.Sc. (Hons.) in economics and politics from Bristol University, an MBA from Columbia University Graduate School of Business, New York, and a PhD in finance on private equity from Freie Universität Berlin. Alex holds office and is a member of various charitable organizations.
Thierry Chetrit founded French boutique intuitucapital, the precursor to Clairfield France, in 1998, focusing on mergers & acquisitions, private placement, and investment activities. Thierry has advised many transactions, with particular expertise in crossborder transactions involving both strategic buyers and private equity funds. He has advised numerous industries including business services, IT and media, food, and healthcare. Thierry supports the social impact investment firm PE Impact Partenaires. He was formerly managing director of BBDO France (Omnicom Group, NYSE), where he executed many acquisitions while holding financial and operational responsibilities. He began his career at PriceWaterhouseCoopers.
"Clairfield is confident that Alex will take the group forward strategically in the years to come," says Brian O'Hare, managing partner at Clairfield Spain and outgoing chairman. "The continuity of his work and strong leadership in achieving the ambitious aims we have set ourselves as a firm worldwide will benefit the firm and our clients."
"I am pleased that the board of Clairfield has confirmed our strategic objectives and has asked me to continue to lead our effort to achieve a seamless united global firm," said Alex Klemm, new chairman of Clairfield International. "I trust in the people and capabilities of our firm to make this happen and to provide top-notch service and advice to our clients."