Clairfield International enhances expertise in chemicals with specialist consultants JF Chemical Associates
Clairfield International is pleased to announce a collaboration with JF Chemical Associates ('JF'), a strategic consulting firm specialized in the chemicals sector. Through the agreement, Clairfield's M&A clients in the chemicals industry will benefit from enhanced in-depth sector expertise, while JF will be able to offer its consulting clients access to Clairfield's enhanced in-depth M&A and financing expertise.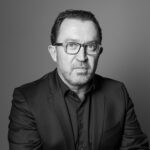 Rüdiger Funke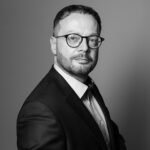 Achim Mauruschat
Based originally in Germany and founded by Rüdiger Funke and Achim Mauruschat, JF consists today of partners who have pursued distinguished careers in the chemical sector at BASF, DuPont de Nemours, LyondellBasell, Solvay, amongst others. JF's principal focus is on strategy work, M&A including partnerships and alliances, integration, turnarounds and interim management in the chemicals and polymers industry.
JF assists clients globally and has a considerable track record in Asia. Partners are based in Hanover, Brussels, London, Milan, Bangkok, Shanghai, Hong Kong, and Sao Paolo.
Clairfield and JF will collaborate in a joint sector effort to assist clients in the chemicals and polymers industry over the full company life cycle. The firms will offer early-stage strategic consulting, and valuation and structuring work, as well as mergers & acquisitions and disposals, including carve-outs.
'We are excited by working with JF Chemical Associates, which will allow us to provide ever more depth and scope in advising clients in the chemicals and polymers sector. Our sector best practise groups in this space will be enhanced. We add M&A capabilities to JF's advisory work in order to provide seamless services to clients worldwide,' said Alexander Klemm, executive chairman of Clairfield.
'JF Chemical Associates has firmly established itself as a strategic advisor to corporate and private equity clients. Our offering addresses early-stage strategic work, as well as transactional support and post merger services. Working with Clairfield and drawing on superior M&A advisory capabilities globally, will benefit our clients and provide seamless support in transformational transactions,' said Achim Mauruschat, co-founder and CEO of JF Chemical Associates.