A promising start to 2023 as the Clairfield group announces eight new promotions
Clairfield International is pleased to announce several promotions within the group. In Poland, Marek Wróblewski has taken on the role of equity partner, and in Germany, Konstantin Zygan, has become an associate partner. In addition to these significant promotions, Clairfield has six other notable promotions worldwide.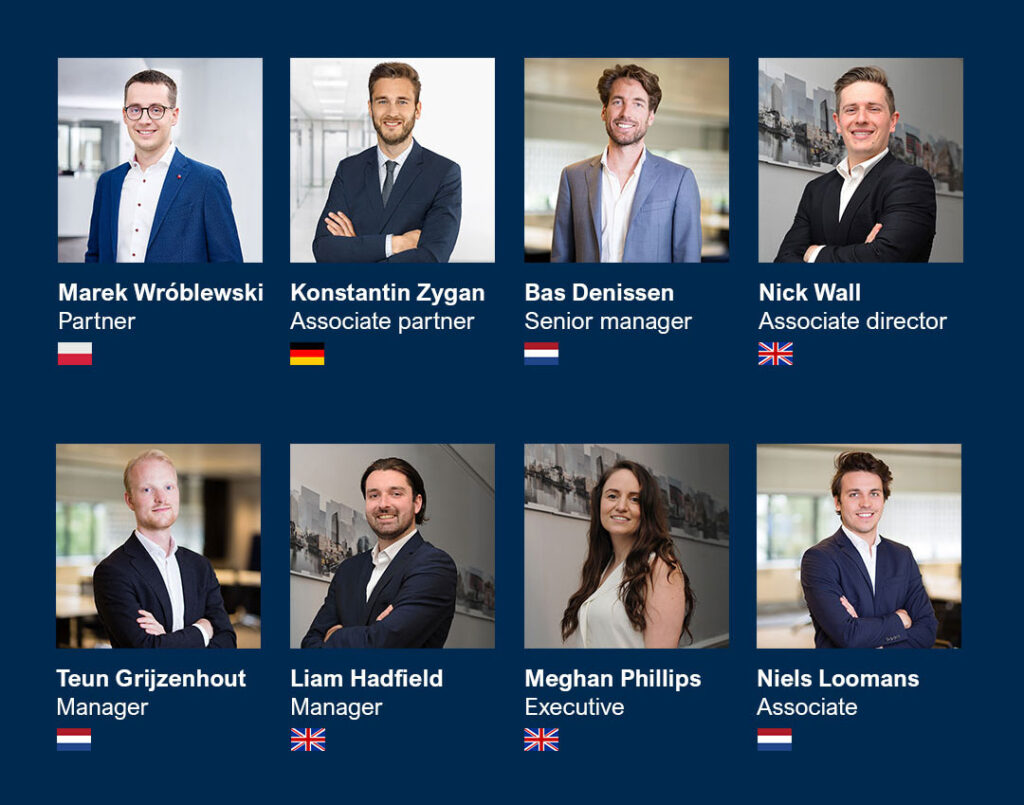 Newly appointed partner Marek Wróblewski has been with the firm for ten years. He started as an analyst and quickly progressed to more senior positions. Marek's main fields of expertise are healthcare (especially the dental sector), industrial, insurance, and FMCG. Marek's landmark transactions include advising parties such as IOW Group, Kliniki Dentaurus, Medicadent, Centrum Stomatologiczne Twój Uśmiech, Dentica 24, Centrum Estetique, and Primadent. Clairfield board member and senior partner based in Warsaw, Piotr Kolodziejczyk, commented on Marek's promotion, 'Marek has always been very entrepreneurial and recently has led successful client sourcing in the dental sector, taking sell-side projects to full execution with minimal senior partner attention. He is young and dynamic and has an excellent business understanding, reads the client's needs and can be persuasive and persistent. We are very pleased to have Marek join us as an equity partner.'
In Germany, Clairfield congratulates newly appointed associate partner Konstantin Zygan. Konstantin joined Clairfield in 2016 as an intern. His natural ability and hard work led to increased responsibilities at the company. Konstantin was part of deal teams advising industrial companies such as JOST Werke and Vossloh. He had previously worked as a financial services analyst at KPMG. Konstantin holds a masters in corporate finance from the Frankfurt School of Finance and Management.
Clairfield has also made the following three promotions in the Netherlands. Bas Denissen has been promoted to senior manager. Bas has more than seven years of transaction experience across a wide range of industries. His clients include private companies, leading private equity groups, and large corporations. Before joining Clairfield, Bas worked at Deloitte Corporate Finance, where he focused on transactions in the industrial and consumer space.
Also in the Netherlands, Teun Grijzenhout has been promoted to manager. Teun joined the Amsterdam office in 2017, and he has been focusing on cleantech, energy and sustainability. Before joining Clairfield, Teun completed the Duisenberg honours programme at the University of Amsterdam, with corporate finance and banking as a double specialisation.
Also based in Amsterdam, Niels Loomans has taken on the role of associate. Niels joined in 2020, and he assists the execution team across several sectors. Niels holds a masters in finance from the VU Amsterdam, and a masters in business engineering from the KU Leuven.
Clairfield UK has also announced three new promotions. Clairfield partner in the UK Gary Ecob said, 'these promotions recognise the contributions of these individuals to the team in different areas as well as the progress that they have made to date within corporate finance.'
Nick Wall is the newly appointed associate director in Birmingham and has been with Clairfield for over six years. Initially, Nick was focused on passing his exams before he developed into more of a lead role in project managing our transactions. Recently he has completed Control Account whilst further developing his IT knowledge with ICC, OGL and Intec. In addition, Nick has been instrumental in Clairfield's placement recruitment program, leading the interview and case study process for new recruits for summer 2023.
Liam Hadfield has taken on the role of manager in the UK. Since joining Clairfield in early 2021, he has been juggling many competing deadlines on various projects. He has taken on an extensive role in the Customs Support Group and is actively participating in team-on-team marketing. He is experienced as a lead advisor on buy and sell-side transactions across a range of sectors, including industrials, business services, healthcare, food, and beverage.
Meghan Phillips, who joined Clairfield last year, has been promoted to executive in the UK's Birmingham office. Within her extensive role, she offers essential support to the transaction team. Before this, Meghan held a corporate finance analyst role at Cooper Parry and worked in a team advising high-growth and entrepreneurial business owners. In this role, she gained mergers & acquisitions experience across various sectors, including healthcare, business services and technology.
'Our people are at the heart of our business, and Clairfield is honoured to work with such a talented group of young leaders. We value, support, and develop our dynamic team and strive to promote from within our organisation. They reflect everyone's dedication, determination, and analytical ability, which are some of the many reasons why these individuals have moved up through the Clairfield ranks into the roles they are in today,' said James Grenfell, Clairfield board member and co-head of our Knowledge Capital work group.