Expanding horizons with the Clairfield-Yamada partnership in the APAC region
The ASEAN region has emerged as a dynamic and thriving economic force, poised to surpass traditional powerhouses such as Japan and the West in terms of projected GDP growth and other parameters. Fuelling this momentum are several key factors that make ASEAN an attractive destination for businesses and investors seeking crossborder opportunities.
ASEAN's strong foundation of political stability boosts its appeal as a reliable business environment, especially amid ongoing tensions between the United States and China. Sound macroeconomic management practices, along with the demographic advantage of a young population and a rapidly growing middle class, create a vibrant market for consumer goods, education, and healthcare, driving healthy exports and attracting significant FDI inflows. The region's abundant resources, skilled labour, and competitive costs have made it a preferred destination for manufacturing operations. Notably, ASEAN has positioned itself as a major player in the electric vehicle industry, hosting all ten of the world's top EV manufacturers. With countries like Indonesia and the Philippines holding a staggering 27% of the world's nickel reserves, a critical component in EV batteries, ASEAN becomes a crucial production hub with exciting opportunities for technological advancements and job creation. Singapore has advanced as a leading regional HQ hub for many international companies as well as a leading place for international arbitration proceeding.
Given these advantages, it is no surprise that Asia-based crossborder M&A has surged in recent years, with a particular emphasis on deals involving Western acquirors and targets in Asia. The region is witnessing a significant influx of international finance, particularly towards renewable energy projects and industrial sites, underscoring a strong commitment to sustainable development and economic progress.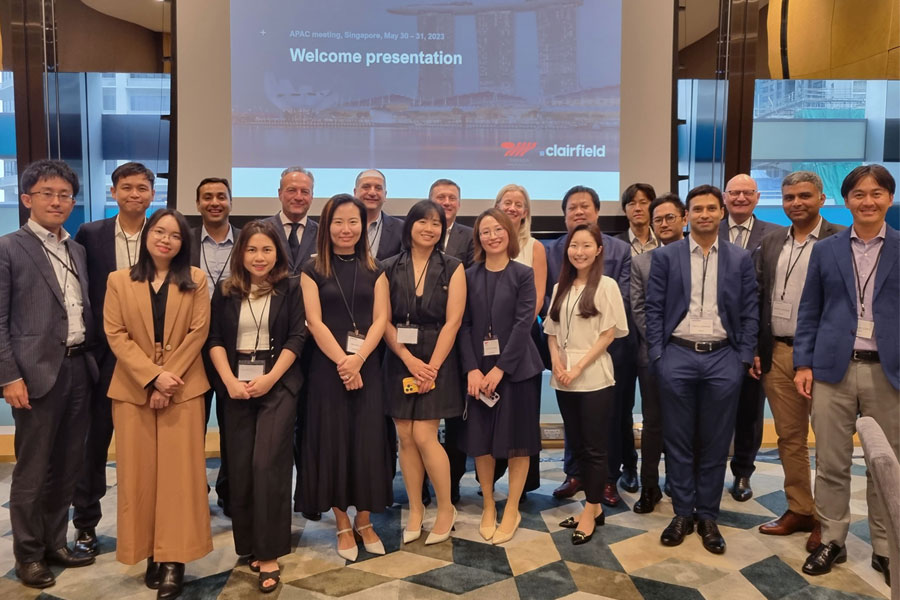 Clairfield M&A advisors based in Europe, Australia, India, and Israel were pleased to learn more about opportunities in ASEAN directly from the people who know the region most: the ASEAN team of Yamada Consulting, Clairfield's exclusive partner in Japan, which includes Spire Group in South East Asia. Clairfield and Yamada came together for two days of meetings and panels in Singapore last week. We enjoyed in-depth sector presentations, discovering what global leaders from the region are looking for, creating strategies for growing businesses between regions, and identifying future crossborder opportunities; these occurred alongside some absorbing and esteemed guest speaker presentations.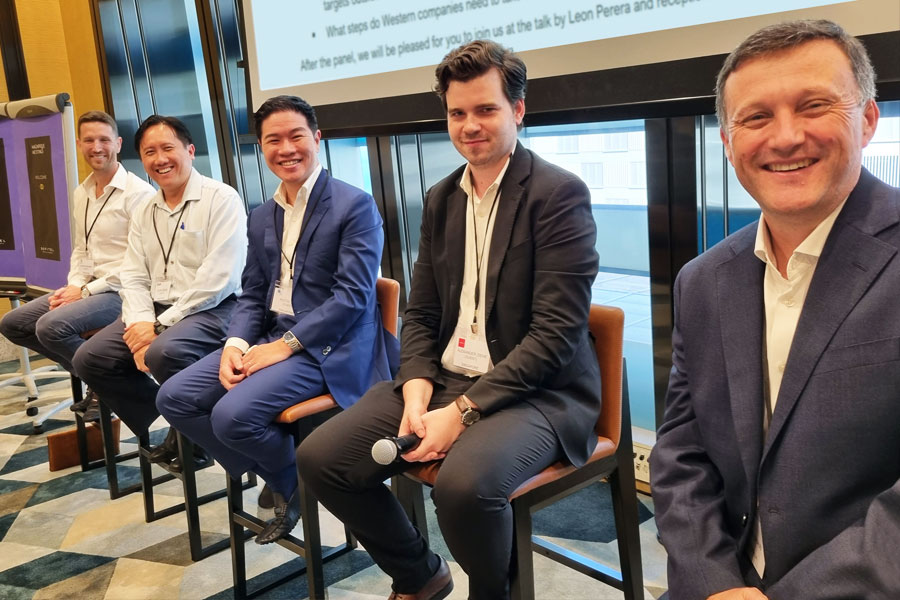 "Yamada truly values the strong connection among all the Yamada and Clairfield country teams. These relationships and regional networks are strengthened via our partner meetings. The opportunity to meet, discuss, and strategize face-to-face allows us to nurture these connections," says Luke Kita, executive director of Yamada based in Tokyo.
The message was clear from our impressive expert speakers: the APAC region is buoyant. The attending experts and business leaders shared perspectives from different sectors and highlighted the business opportunities backed by local governments and industry bodies. "We love being able to share these valuable insights with our clients to further enhance their understanding and decision-making," says Sharon Doyle, partner in Australia.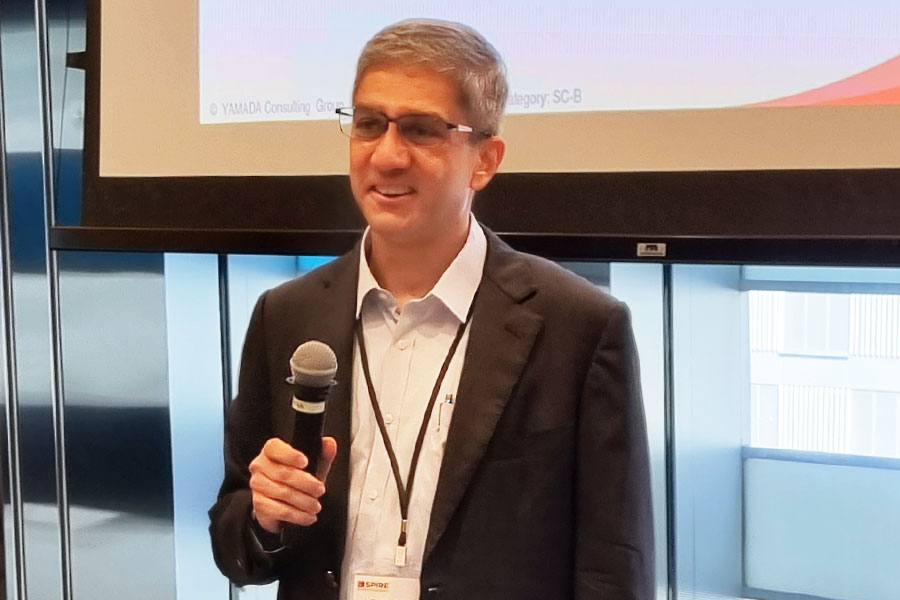 Leon Perera, founder and chair of Spire Research and Consulting group, and expert in politics, economics, and international trade, delivered an insightful closing talk on the Singapore and ASEAN economy, as well as the region's geopolitics. According to Leon, as ASEAN continues to foster crossborder access and promote regional integration, it becomes an increasingly attractive destination for businesses, investors, and entrepreneurs seeking new avenues of growth and prosperity. By capitalising on its favourable economic conditions, skilled workforce, and strategic geographical position, ASEAN is poised to become a driving force in the global economy, shaping the future of crossborder collaborations and propelling the region's advancement on the world stage.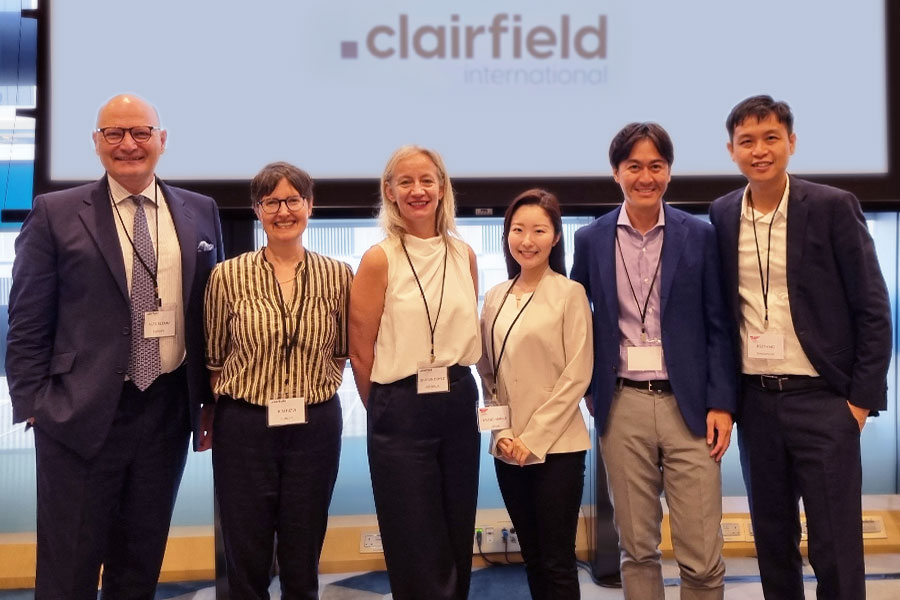 Clairfield chair Alexander Klemm said of this partners' APAC meeting, "At Clairfield, our motto and key driving principle is that the success of our clients defines us. To achieve success for our clients whilst expanding our business, we must continually learn, educate, and evaluate; our regular Clairfield partners' conferences help us to achieve these business goals. I would like to thank all our partners worldwide, the Yamada Consulting Group and our guest speakers, for making this conference a memorable success."