Clairfield advises the founder of Speechi on sale to Siparex and Bpifrance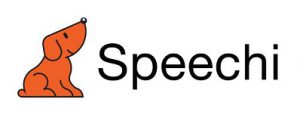 Speechi, a French company specialized in the design and distribution of collaborative and interactive solutions, sold a majority stake to Siparex and Bpifrance through a primary LBO transaction.
Founded in 2004 by Thierry Klein, Speechi has become the top player in France specialized in the design and distribution of innovative, and proprietary interactive solutions. Its product range includes interactive screens and whiteboards for classrooms, universities, and corporate clients. The company has also launched Algora, a school dedicated to coding lessons for both children and adults with educational robots.
Founded over 40 years ago, Siparex is one of France's leading private equity investment specialists, with EUR 2.2 billion in assets under management in the midmarket, midcap, mezzanine, and entrepreneur segments, as well as in innovation finance under the XAnge name.
Bpifrance is a French sovereign fund, investing in start-ups, SMEs and mid-caps through direct investment and fund-of-funds activity.
Deal team: