Innovative businesses: HVAC leader Viessmann invests in green solutions
The M&A team at Veissmann: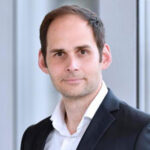 Timo Tauber
Arthur Sturm
The Viessmann Group is a world leader in the manufacture of heating, industrial, and refrigeration systems. The company was founded in 1917 and remains a family-led business after four generations. Today the Viessmann Group has over EUR 2.8 billion in revenues with 13,000 employees, and production sites, distributors, and sales offices throughout the world.
As part of its "Leap to Net Zero" strategy, in 2021 Viessmann invested in Priva, a smart building and green-tech solutions company. Priva develops hardware, software, and services in the field of climate control, energy efficiency, and optimal reuse of water. Its products are used in greenhouses, urban farming, and indoor growing environments such as offices, public buildings, retail, hotels, healthcare settings, and museums.
The huge success of Viessmann Group is not the only story. The latest generation has recognized the leadership role it can play in combatting climate change. Today Viessmann aims to make sustainable heating, ventilation, and cooling solutions accessible to everyone, as well as to make its own manufacturing process carbon neutral.
Read more in our Q&A with Timo Tauber and Arthur Sturm, the M&A team at Viessmann Invest, published in the Clairfield Outlook 2022.