Countries
Services
Sectors
Pulse Diagnostics, a leading diagnostic firm in eastern India, entered into a strategic joint venture with Neuberg Diagnostics.
Healthcare


Strategic partnership with

Advisor to Pulse Diagnostics
Bhuruka Gases Limited, an Indian supplier of specialty, rare, industrials and liquid gas products owned by the Agarwal family, entered into a strategic partnership with SOL S.p.A, based in Italy.
Read more
Industrials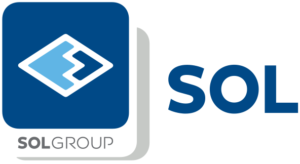 Advisor to Bhuruka Gases Limited
Promoters of Quadra Medical Services Pvt. Ltd received strategic investment from a consortium of private investors.
Healthcare



Weldon Biotech India Private Limited, an Indian manufacturer and distributor of in vitro diagnostic products (IVD), sold its i-chroma brand business (Boditech Med Inc., Korea) to CPC Diagnostics Pvt. Ltd., a leading provider of clinical diagnostic products and services and the Indian subsidiary of Singaporean group Everlife.
Read more
Healthcare



sold its i-chroma business to