Bhuruka Gases Limited, India enters strategic partnership with SOL S.p.A, Italy
Bhuruka Gases Limited, an Indian supplier of specialty, rare, industrials and liquid gas products owned by the Agarwal family, entered into a strategic partnership with SOL S.p.A, based in Italy.
Under the partnership agreement, Bhuruka Gases was carved into two entities to unlock maximum value for the promoters: Green ASU (100% acquired by SOL) and Bhoruka Specialty Gases (joint venture between Bhuruka Gases Limited and SOL S.p.A. & Simest S.p.A).
Bhuruka Gases Limited was founded in 1974 in Bengaluru, India and is a part of the Bhoruka Group. It is a leading Indian company involved in the manufacturing and supply of specialty, rare, industrial, and liquid gas products as well as production of renewable power using wind energy. The company has manufacturing operations at three locations in South India and one location in West India. It has an experienced team of over 100 employees.
SOL S.p.A. is a leader in the industrial gases sector in Italy with a global presence in over 30 countries with a Technical Gases Division (production, applied research, and sale of pure and medicinal technical gases) and a Home Care Division (focusing on medical care). The company has sales of over EUR 1.1 billion, and over 5,100 employees.
This strategic partnership further expands SOL's presence in south and west India, providing the company with access to well-established manufacturing facilities along with a diversified client base. SOL gets access to a high potential established specialty gases business in the Indian market. Bhoruka Group, meanwhile, gains access to the strong technical expertise, global brand presence, and international customer reach of SOL. SIMEST, the Italian government investment arm co-invested along with SOL in this opportunity.
With this partnership, SOL and Bhoruka Group together can further consolidate their position as market leader in the specialty gases segment. These specialty gases are import substitutes, and thus contribute to the Make-in-India initiative.
Clairfield India was instrumental in leading the deal to a close. Our partners structured the transaction with the lowest tax impact; convinced the retirement-aged owners to focus on the business for the near future instead of a total exit, ensuring continuity of business and future monetization; and ensured that the promoters had sufficient independence in management in the joint venture entity.
"This partnership with the Agarwal Group represents for SOL Group a new important step in India, and combines the experience and the competences of our Group with those of a dynamic, successful and of a great tradition Indian Group. The objective that we share is that one of combining SOL's technological competences and innovative solutions in the technical and medical gases sector together with the experience of the Agarwal Group in the pure, ultra-pure and specialty gases sector, to contribute to a further development of the market both in India and in the neighbouring countries."
–Aldo Fumagalli Romario, chairman and managing director of the SOL Group
"I heartfully welcome this joining of hands between SOL family and Bhoruka family. Two reputed joint families from Italy started SOL more than 9 decades back, and grew year over year maintaining traditions and culture, very similar to ours in India. The professional and ethics driven business culture of Bhoruka will shine and its strong presence in South India since 1958 will be cemented further with this partnership. Bhoruka will have a lot to learn from SOL including the strong management practices and global technical expertise. India is set to be one of fastest growing economy in the G20 in FY22-23 as per a recent OECD report. The growth will result into requirement of high purity and speciality gases in newer sectors like solar and electronics industry and with this partnership we will capture these new opportunities."
— S.N. Agarwal, chairman of the Bhoruka Group
Industrials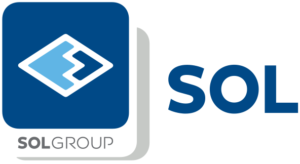 Advisor to Bhuruka Gases Limited
Services :
Mergers & acquisitions

Countries involved :
India
Italy

Similar transactions
ReMat Zrt., Hungary's market leading plastics recycling company, was sold to MOL Group.
Read more
Industrials



The shareholders of G.F. S.r.l. ("GF Garden"), an historical manufacturer of garden equipment in Italy, sold 100% of the share capital to EXEL Industries, the French listed global leader in spraying solutions.
Industrials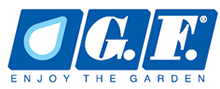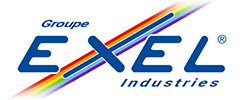 Blanchon Group, a French wood coatings specialist, accelerated its international expansion with the acquisition of Debal Finance (known by the brand name Ciranova).
Read more
Industrials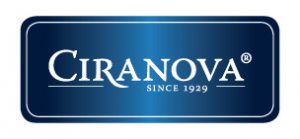 REPOLY, a specialist manufacturer of technical & customized compounds in recycled polypropylene, was sold to Infinex, a group of companies focused on plastics processing, in particular extrusion-based processes.
Industrials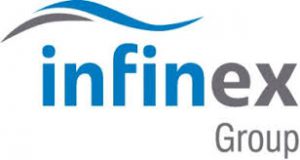 Wibax AB, through Wibax Logistics Oy, signed an agreement to acquire 100% of the shares in Baltic Tank Oy, a leading Finnish company engaged in storing and handling of liquid chemical products and bio‐oils.
Industrials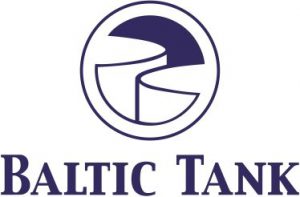 Clairfield Spain advised Grupo ADI in its acquisition of Quaternia. Both companies are active in the chemical distribution market and ADI will now have combined sales in excess of €55 mn. ADI is active in the textile sector while Quaternia is active in the personal care, cosmetic and detergent segments.
Industrials


Plascoat Systems, a leading thermoplastic powder coating manufacturer, was sold by International Process Technologies to Axalta Coating Systems, an international performance and transportation coatings manufacturer.
Industrials