Clairfield advised Australia-based asset management and maintenance consultancy company, Bluefield AMS Pty Ltd, on its sale to Deloitte Australia
Bluefield Asset Management Specialists Pty Ltd sold its asset management and maintenance consultancy practice to Deloitte Australia.
Bluefield was established in 2010 by founder Gerard Wood. It operates primarily in the resources sector, providing advisory services covering the full life cycle of mining assets – from equipment strategy and planning, and optimisation to operation, reliability improvement and decommissioning. Its mission is to help clients increase equipment availability and reliability, reduce costs, and manage critical asset risks. Headquartered in Brisbane, Bluefield has approximately 100 staff located in Brisbane, Perth, Sydney, Canberra, Melbourne, Adelaide, and Hobart.
Over the years, Bluefield established itself as an industry expert in the mining asset maintenance sector. Nevertheless, the management became aware of the need of finding a strategic partner to help the business expand its service offering and move up the value chain for its next phase of growth. Prior to the transaction, Bluefield's client relationship was established primarily at a site level and most revenues were project-based.
In early 2020, Bluefield engaged Clairfield Australia (IFL) to conduct a strategic options analysis to help identify potential growth options the company had. Later that year the shareholders of Bluefield decided to launch a formal process to look for a suitable strategic partner or acquirer for the business. IFL was engaged to assist with the process.
The marketing efforts commenced in February 2021. After contacting 50+ targets, Deloitte Australia emerged as a well-suited investor. Deloitte wished to expand its capabilities in asset management and maintenance consultancy services and has been on the lookout for suitable acquisition targets. The acquisition of Bluefield's asset management practice will enable Deloitte to become a true one-stop-shop for comprehensive, top to bottom asset management services.
IFL Ventures represented Bluefield and worked closely with the shareholders throughout the entire process, including preparing the information memorandum, marketing the business to a select group of well-suited investors, managing the due diligence process and assisting with transaction structuring, contract negotiation, and final completion.
Incoming Deloitte Consulting partner, and Bluefield Managing Director, Gerard Wood, said: "Bluefield is passionate about asset management and performance. Our business was established to deliver practical outcomes for our clients and we have become the market leaders in this area. It's very clear that passion is an asset shared with Deloitte, and this is a move that creates the logical partner of choice for asset intensive industries, and connects our Bluefield clients with the breadth of other services offered by Deloitte. Together, we will provide the necessary breadth and technical depth that can significantly grow our capacity to deliver the services and real value businesses are calling out for."
Deloitte Australia Consulting partner, and Transformation & Operations leader, Rob Spittle, said: "All operators in heavy asset-exposed industries are looking at automation and improving yields on assets employed. The Bluefield team brings deep industry expertise and technical capability, focused on delivering solutions that put tools in the hand of maintainers, engineers and lessors that enable them to increase capital efficiency, make real, lasting change, and deliver long-term value from their assets. They have also developed a specialized data analytics tool that enables early notification and maintenance intervention of emerging issues in large plant and equipment, increases overall asset productivity and reliability. It's a real differentiator, and an offering that can help deliver tangible value to our existing, combined and future clients."
Business services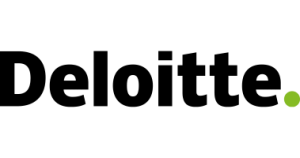 Services :
Mergers & acquisitions

Sectors :
Business services

Countries involved :
Australia

Similar transactions
ARX Equity Partners, a Central European midmarket private equity specialist, acquired a majority stake in WTS Klient, which is part of the global WTS network.
Business services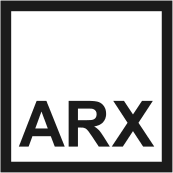 NFP, a US-headquartered, private equity owned insurance broker and consultant, acquired KGJ Insurance Services Group.
Business services , Financial Institutions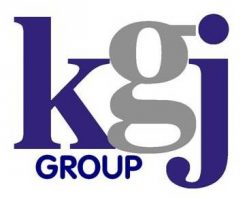 Kernel Analytics, a Spanish data science consultancy specializing in advanced analytics applied to decision-making, was sold to Boston Consulting Group, a leading global consulting group with offices in more than 50 countries.
Business services