Clairfield advises Bristow & Sutor on the sale to Sovereign Capital
Bristow & Sutor, a leading debt collection agency based in the Midlands, was sold to Sovereign Capital.
Bristow & Sutor is a highly-respected nationwide judicial services and debt recovery group, founded in the 1970s. The group employs a team of 450 staff who support the collection of commercial and local authority debt types. Bristow and Sutor collects council taxes and parking fines on behalf of 140+ local authorities.
Sovereign Capital is one of the UK's private equity 'buy and build' specialists and acquired Bristow & Sutor in a deal of over GBP 100 million.
The deal sees the near full exit of owner and shareholder Simon Sutor, who will provide consultancy services to the business going forward. The management team will continue to be led by Andrew Rose (MD) and Richard Sutor (Director).
"I am delighted to have completed this deal for the Sutor family, having worked with them for many years identifying potential solutions. The deal with Sovereign Capital will ensure that the business is invested in for the future and ensures succession for the existing management team and longevity in the business." – Gary Ecob, partner at Clairfield
Business services , Financial Institutions


Services :
Mergers & acquisitions

Sectors :
Business services
Financial Institutions

Similar transactions
Oval Financial Services, a large financial advisory group, was sold to Arthur J. Gallagher.
Financial Institutions



Crawford & Company, the world´s largest independent provider of claims management solutions, acquired GAB Robins, a loss-adjusting and claims management business.
Financial Institutions


Blitz B.S., a French software-as-a-service publisher, was sold to Holding Seraip. Blitz's software solutions optimize non-payment reduction, checkout processes, customer loyalty, check processing time, and cost reduction. Its clients include France's largest retailers.
Business services



Te Creemos, a specialized financial institution that provides comprehensive financial services to the unbanked Mexican population and to small and micro enterprises, acquired 100% of the outstanding shares of CAME, a microfinance company with presence in 31 states of the Mexican Republic.
Read more
Financial Institutions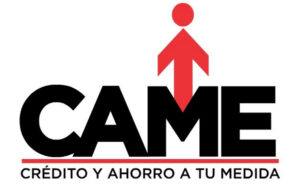 Ord Minnett, a leading private wealth management group with AU$35 billion of funds under advice, acquired E.L. & C. Baillieu Limited, a large private wealth management group.
Financial Institutions