Clairfield advises Brouwerij Martens on refinancing
Clairfield Belgium closed the refinancing of Brouwerij Martens' debt portfolio. This transaction will enable the brewery group to continue its ambitious growth trajectory and execute its long‐term financial strategic plan.
Clairfield Belgium realized a considerable EUR fundraising for Brouwerij Martens through debt providers. The fundraising enabled the brewery to sell out one family shareholder and to set up the financial structure for the next generation.
This transaction is another step in the ambitious growth trajectory of the Belgian brewery and will enable the company to continue to execute its long-term financial strategic plan.
Founded in 1758, Brouwerij Martens (www.martens.be) is a family-owned brewery that has been at the top of the Belgian brewing industry for eight consecutive generations and is today managed by the Martens family. The brewery is engaged in the development, production, distribution and sale of private label beer as well as their own beer brands.
In 2018 and 2021 Clairfield Belgium already acted as debt advisor to the family shareholders in the share buyback transaction from a non-family shareholder and supported them in obtaining the required banking facilities. This new transaction underlines our long-term relationship with the brewery, and we look forward to a continued collaboration in the future.
This transaction perfectly fits in our Debt & Capital Advisory Services, specialized in debt and equity advisory assignments as well as project finance. Through our Debt & Capital Advisory practice, Clairfield serves its clients on every step of their business journey which enables early detection of financing and strategic needs.
Consumer & retail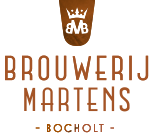 Advisor to Brouwerij Martens
Services :
Debt & capital advisory

Sectors :
Consumer & retail

Countries involved :
Belgium