Clairfield advises the owner of OptimNet Solutions on the divestiture of this company to Hellmann Worldwide Logistics International
One of the Czech largest operators of night-time distribution networks in the Czech and Slovak Republics, OptimNet Solutions, has been sold to the German provider of logistics services, Hellmann Worldwide Logistics International.
OptimNet Solutions is the operator of night and express deliveries using a self-developed internal system for distribution network optimization. A stable customer base constitutes clients from various sectors such as automotive, agriculture, healthcare, or professional repair services. In order to fully serve its customers in the Czech Republic and Slovakia, OptimNet operates depots at 3 different locations – Prague (CZ), Brno (CZ) and Liptovský Mikuláš (SK). The annual turnover of OptimNet exceeds EUR 7.2 m.
Hellmann Worldwide Logistics Internationals is a German provider of various logistics services and solutions in the field of airfreight, sea freight, road & rail and contract logistics. Hellmann has been established in 1871 and nowadays has presence in 173 countries and transports more than 20 million shipments annually.
The founder of OptimNet Solutions remains in the company as the Managing Director to ensure a smooth transition to the new owner and actively participates in further expansion of OptimNet across the CEE region.
"I am pleased that we are taking on all 37 OptimNet employees. On the one hand, this will secure jobs, and, on the other hand, we will be able to smoothly build on the business relationships that have already been successfully established in the Czech Republic and Slovakia in recent years, to continue growing here and beyond Eastern Europe," added comments to the transaction Wilfried Hesselmann, Head of CEP Europe, Hellmann Worldwide Logistics.
Clairfield International has been mandated at an advanced stage of the process of the transaction and acted as an exclusive financial advisor to the shareholder of the company, provided him valuation advisory and guided him through the due diligence process and negotiations about the purchase price and SPA.
Business services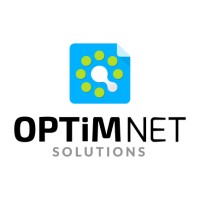 Services :
Mergers & acquisitions

Sectors :
Business services

Countries involved :
Czech Republic
Germany