Clairfield advises the owner of OptimNet Solutions on the divestiture of this company to Hellmann Worldwide Logistics International
One of the Czech largest operators of night-time distribution networks in the Czech and Slovak Republics, OptimNet Solutions, has been sold to the German provider of logistics services, Hellmann Worldwide Logistics International.
OptimNet is operator of night and express deliveries using a self-developed internal system for distribution network optimization. The company has a solid and stable customer base of clients from various sectors such as automotive, agriculture, healthcare , and professional repair services. To fully serve its customers in the Czech Republic and Slovakia, OptimNet operates depots at three different locations – Prague (CZ), Brno (CZ), and Liptovský Mikuláš (SK).
Hellmann Worldwide Logistics International is a German provider of international logistics services and solutions in the field of airfreight, sea freight, road & rail, and contract logistics. Hellmann was established in 1871 and today has a presence in 173 countries. The takeover of OptimNet Solutions will help Hellmann further expand its overnight express services, particularly for the agricultural and automotive sectors in Eastern Europe.
The sale was for 100% of Optimnet shares. With this transaction Hellmann continues its successful expansion strategy in the overnight express services segment and taps into another important part of the Central and Eastern European market. The founder of OptimNet Solutions will remain in the management of the company to ensure a smooth transition to the new owner, and will actively participate in the further expansion of OptimNet in the CEE region.
Clairfield International acted as an exclusive financial advisor to the shareholder of the company and guided him through the due diligence process and negotiations about the purchase price and SPA.
Business services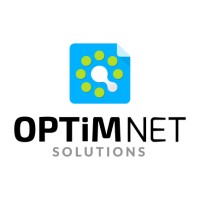 Services :
Mergers & acquisitions

Sectors :
Business services

Countries involved :
Czech Republic
Germany