Clairfield advises The Works on an MBI
The Works, discount retailer of books, arts & crafts, toys, games and audio-visual products, performed an MBI.
The Works is a discount retailer of books, arts & crafts, toys, games and audio-visual products. It is headquartered in the West Midlands and operates over 300 stores across the UK and Ireland.
The Works entered into administration in 2008 owing nearly £80m to its creditors and HSBC. Hermes, the private equity owner paid GBP 50 million to acquire the business a few years before and following a number of strategic and management changes, performance deteriorated. In the year prior to administration, the business lost over GBP 10 million.
Clairfield orchestrated a deal to acquire the trade and assets from Kroll the administrator which has allowed HSBC to recover over GBP 20 million of debt and safeguard the future of the business that would otherwise have been closed.
Under a new management team, the store portfolio was rationalised and the strategy was returned back to the core principles that had made the business a success historically.
The MBI was backed by a substantial investment from Endless, the buyout and turnaround fund, and HSBC Bank.
The Works has consistently made operating profits of between GBP 8 million and GBP 10 million and continue to grow driven by new store openings and investment in online presence.
Consumer & retail

Services :
Recovery & restructuring

Sectors :
Consumer & retail

Similar transactions
Oval Financial Services, a large financial advisory group, was sold to Arthur J. Gallagher.
Financial Institutions



Blitz B.S., a French software-as-a-service publisher, was sold to Holding Seraip. Blitz's software solutions optimize non-payment reduction, checkout processes, customer loyalty, check processing time, and cost reduction. Its clients include France's largest retailers.
Business services



Te Creemos, a specialized financial institution that provides comprehensive financial services to the unbanked Mexican population and to small and micro enterprises, acquired 100% of the outstanding shares of CAME, a microfinance company with presence in 31 states of the Mexican Republic.
Read more
Financial Institutions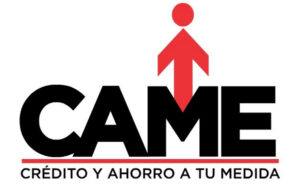 The shareholders of Grupo Turistore, the leading souvenir shop retailer in Mexico, completed a capitalization of shares subscribed by Nexxus Capital and Alta Growth Capital, two of Mexico's most active private equity firms.
Consumer & retail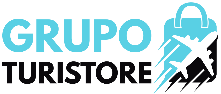 Ord Minnett, a leading private wealth management group with AU$35 billion of funds under advice, acquired E.L. & C. Baillieu Limited, a large private wealth management group.
Financial Institutions



Fram Insurance Brokers, the largest independent marine insurance broker in Norway, sold a majority stake to Söderberg & Partners, a leading provider of wealth management and corporate insurance services in the Nordic region and the Netherlands.
Financial Institutions