Clairfield advises Valpizza (backed by Aksìa Private Equity) on the acquisition of C&D S.r.l. Ghiottelli
Aksìa Capital V, a fund managed by Aksìa Group SGR, acquired, through its investee Valpizza, C&D, an Apulian company leader in the production of pre‐fried frozen oven‐baked gastronomic specialties.
Valpizza, based in Valsamoggia (Bologna), is a leader in frozen pizzas with a production capacity of over 80 million pizzas a year. It is backed by Aksìa Group, a private equity fund management company that mainly invests in medium-sized Italian companies, promoting their growth, international development, and management contributions. Aksìa, whose founders and managing partners Marco Rayneri and Nicola Emanuele have been working together since 1997, has carried out more than 40 transactions in Italy and abroad, investing a total of more than EUR 500 million through five funds.
A family-run company, founded in 1993 in Capurso (Bari) by the Carbonara family, who will continue to hold over 20% of the shares, C&D offers a wide range of pre-fried frozen products, finger foods and single-portion snacks to the retail, foodservice, and street food markets. C&D's product portfolio includes panzerotti, calzones, mini hot dogs, and other pre-fried and frozen bakery specialties, the result of a constant search for high-quality raw materials. In recent years the company has grown thanks to collaboration with international players in the world of foodservice and large-scale distribution.
Founded in 1996 by Sante Ludovico with the financial support of Giuseppe Ambrosi, and based in Garica di Podenzano (Piacenza), La Pizza + 1 uses only select ingredients for its products. Products include a range of pizzas from traditional to organic as well as pinse and focaccia, for both the consumer and foodservice markets. Leader in the national market thanks to the longstanding relationships with major GDO and HORECA players, the company has started a process of business internationalization, supported by the optimization of production processes. The growth strategy also includes the start-up of a new production line dedicated to pinsa, a product in constant and strong development in the domestic and international market, which will be added to the EUR 7.5 million investment already undertaken by the company to implement an innovative production plant, aimed at doubling production capacity.
Valpizza thus continues its strategic plan focused on vertical and horizontal integration in the pizza business, asserting its market leadership. The operations will contribute to the further growth of Valpizza, which will close 2021 with a turnover of EUR 70 million, aiming at doubling its turnover by 2025, thanks to the creation of a unique "integrated pizza hub" on the international scene.
Consumer & retail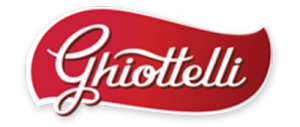 Services :
Mergers & acquisitions

Sectors :
Consumer & retail

Countries involved :
Italy

Similar transactions
Laurent Mauray sold Rolmer, a French leader in the production of seafood dishes, to the French entrepreneur Eric Levet and the private equity fund French Food Capital.
Read more
Consumer & retail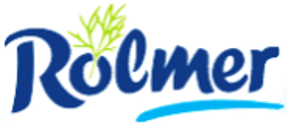 Donier Gastronomie, a specialized foodservice company, was sold to a Finnish private equity fund managed by Folmer.
Consumer & retail

Boa Supermercados, which ranks among the 50 largest food chains in the country, was sold to Pátria Investimentos, one of the leaders in alternative asset management in Latin America, with over 30 years of experience in private equity, infrastructure, real estate, and credit.
Consumer & retail


Fruliance, a French group specialized in the production of jams and culinary aids, was sold to French Gourmet Food.
Consumer & retail


Unsworth Family Investments acquired Geary's Bakeries Ltd, a fourth-generation family-owned supplier of baked goods to food retailers and manufacturers, a family with other investments in the food industry.
Read more
Consumer & retail



Jupiter Group continued its global expansion by acquiring Dutch fresh produce marketing company Cool Fresh International BV.
Consumer & retail