Clairfield Finland advises the sellers in the transaction between Balmuir (Wheslyn Group Oy) and Polap-Team
Wheslyn Group Oy, the owner of the Balmuir brand, sold 100% of its shares to Polap – Team Oy, the parent company of L – Fashion Group.
Founded in 2007, Balmuir is a rapidly growing lifestyle and fashion brand offering fashion accessories and interior decoration items made from the finest natural materials. Each Balmuir product is a token of fine craftsmanship and designed to bring joy for years. The company's average growth rate has been in excess of 30% during the past five years. In the financial year ended March 2019, Balmuir generated revenues of EUR 8.3 million.
Polap-Team Oy is the parent company of the Finnish L-Fashion Group from Lahti, Finland. L-Fashion Group is the largest Nordic apparel company. Its most famous brands are Luhta and Icepeak.
Balmuir had grown rapidly since its founding in 2007 and had reached the stage where it needed to find the right partner to develop the company in the long-term and to support its international growth.
The founders of Balmuir selected Nordhaven (Clairfield Finland) to advise them on this process based on extensive experience in the consumer sector, contacts with relevant buyers, and personal rapport with the deal team. The international Clairfield partnership as a channel to find buyers was also a factor as there was the potential of finding a buyer from abroad for such a unique target: a differentiated luxury brand with significantly growing online sales and its own retail presence both nationally and outside Finland.
The deal team recognized that Balmuir was not the kind of target to benefit from being sold through a traditional M&A sell-side process including a wide-net search for buyers. Having fielded many inquiries in previous years from interested buyers, the company knew it was an attractive target and the challenge of the transaction involved selecting the right buyer under the best terms to develop the company while remaining true to its principles. Therefore, the process was led with a narrow focus on one-on-one discussions with a short list of pre-selected private-equity and industrial buyers.
Polap-Team was identified as the right partner because of its extensive experience with brands and its capability and resources to support Balmuir's internationalization and long-term development. Once the right partner was selected, the transaction proceeded to a smooth signing and closing.
A focused search and one-on-one discussions with potential buyers made this a unique sell-side process. This specialized approach also clearly benefitted the entrepreneurs who, with the sale process in the capable hands of Clairfield Finland, were able to focus on what they do best: promoting and developing the Balmuir brand.
Consumer & retail



Sectors :
Consumer & retail

Countries involved :
Finland

Similar transactions
Famar Srl, an Italian apparel designer and manufacturer, sold a majority stake to Holding Industriale (Hind), a company that invests in small and medium-sized companies representative of the "Made in Italy" philosophy, through its subsidiary Holding Moda.
Read more
Consumer & retail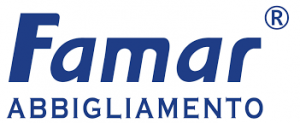 Vicky Form, S.A.P.I. de C.V., a leader in the distribution and marketing of intimate apparel in Mexico, was sold to the shareholders of Zentrix, S. de R.L. de C.V., a leader in the textile industry.
Consumer & retail




VP Capital, the investment company of the Van Puijenbroek family, has acquired Hydrowear, a family business brand for high quality industrial workwear and waterproof protective clothing.
Read more
Consumer & retail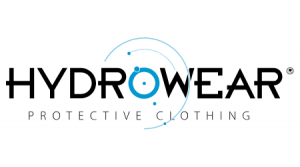 Minimeis AS, the company behind the critically acclaimed and award-winning child shoulder-carrier MinimeisTM, received growth capital from Skarbua AS.
Consumer & retail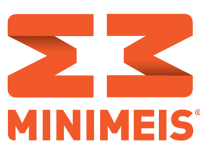 Groupe RG, a French distributor of personal protection equipment (PPE), acquired Joysa Vestuarios, a Spanish company in the same sector.
Consumer & retail



Werhahn KG sold Alessandro International GmbH, a manufacturer of nail, hand, and foot care products, to the Wilde Group.
Consumer & retail