Clairfield acted as financial advisor to FirmenABC in its sale to Investnet AG
FirmenABC announced the sale of an 80% shareholding to Investnet AG, a Swiss private equity and investment group. FirmenABC is a full-service online marketing agency and market leader in cross-media advertising and promotions for small- and medium-sized businesses in Austria and Germany.
"The dedicated involvement from Clairfield Austria throughout the partner selection process resulted in an excellent outcome," said Manfred Gansch, managing director of FirmenABC. "We were completely confident in the tactical guidance from Berend and the strong financial skills from Kai to reach the optimal outcome for all stakeholders," said Klaus Rebernig, managing director of FirmenABC.
FirmenABC Marketing GmbH creates multichannel marketing campaigns for more than 13,000 companies in all sectors. The campaigns include internet ads and video placement on FirmenABC's own popular websites with more than one million unique visitors per month, as well as radio and TV ads. FirmenABC also provide its clients with innovative website creation and SEO services. The company, based near Salzburg, was founded in 2005 by Klaus Rebernig and Manfred Gansch and has 90 employees including advertising and marketing professionals, editors, copywriters, graphic designers, models, and announcers.
Investnet AG is a private equity firm specializing in succession, optimization, and management buy in/out investments in small and medium-sized enterprises located in Switzerland, Austria, and Germany. Investnet AG is based in Herisau, Switzerland with additional offices in Zurich, Düsseldorf, and Vienna. Investnet AG operates as a subsidiary of Raiffeisen Schweiz Genossenschaft, one of the three largest banks in Switzerland.
The founders of FirmenABC decided that the timing was right for a partial exit given the strong performance of the Company and the excellent external M&A market environment particularly in the TMT sector. As the company grew in size, the founders were also seeking increased expertise for the management of the business. The company was a highly attractive target due to its long-term client contracts, double-digit growth, and strong profitability in a hot sector.
Clairfield International was engaged to undertake a structured sale process in which both strategic and financial investors were approached. Thanks to Clairfield's presence throughout Europe, a large number of potential buyers were identified. After the first round of LOIs, the process was modified to select the best suitable strategic partner with the highest value add to the Company.
During a second stage, selected bidders were re-invited to elaborate on and increase their offers. This second round of management presentations proved indispensable, as the client achieved a much better understanding of the bidders, the managerial and financial capabilities behind the offers, their strategies and their value-add.
Investnet was ultimately selected as the best bidder because its lead investor, Hans-Peter Rohner, former president of the board and CEO of Publigroupe, has 14 years of industry experience in Switzerland. Investnet managers Dieter Tschemernjak and Andreas Boue made a strong case for their ability to support the growth of the company with further organic and non-organic development in the DACH region.
Business services , Tech, software & digital



Sectors :
Business services
Tech, software & digital

Countries involved :
Austria
Switzerland

Similar transactions
Medios Cattri acquired a majority stake in Lightbox, a leading digital out‐of‐home advertising company in the United States.
Tech, software & digital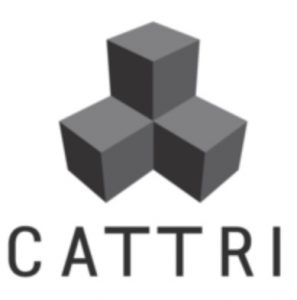 SoLocal Group, a Euronext-listed digital marketing company, sold its Spanish subsidiary QDQ Media to AS Equity Partners.
Read more
Tech, software & digital




1881 Group, a provider of personal and corporate information, acquired Idium AS, a digital marketing agency.
Business services , Tech, software & digital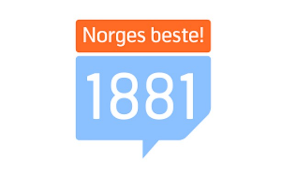 Feelgood Scene Film was sold by Sony Music Norway and other minority owners to Monday Media. Feelgood is the leading comedy production company in Norway featuring established successes in scripted comedy and studio comedy programs.
Tech, software & digital




Jobinfo Kft is the leading Hungarian job aggregator service with over 300,000 members and over 24,000 jobs listed. TIts clients include the large job sites active in Hungary as well as over 500 direct advertisers.
Tech, software & digital

Reality bytes, an award-winning digital marketing agency based in Cologne, sold a majority stake to TWT Digital Group, one of the most successful founder-managed internet agency groups in Germany.
Tech, software & digital

AdRom Digital Media AG sold a 35% stake to Investnet AG, a Swiss private equity and investment group. adRom, founded in 2000, is a data-driven dialogue marketing company. adRom develops technology for real-time cross-channel marketing campaigns in the DACH region.
Tech, software & digital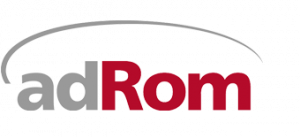 diamond:dogs|group, an expert in online, mobile, and social integral solutions, was sold to Emakina Group, an independent European group of cutting edge communication agencies.
Business services , Tech, software & digital