Clairfield advises Hall Contracting on raising funds from Crescent Capital Partners
Hall Contracting, an Australian-based international dredging and civil construction contractor, received an investment from Crescent Capital Partners, a private equity firm.
Hall was unique in the market due to its size, squarely in the midcap range. This size is unusual in an industry that is firmly dominated by small niche players and large international operators.
Crescent was ultimately selected as the ideal partner to provide growth capital and guidance needed to expand throughout Australia and the Pacific Islands. The Hall family have retained a key ownership and management stake in the business. retained a key ownership and management stake in the business.
Hall is the market leading provider of dredging services in Australia and the Pacific Islands, and one of the leader providers of civil construction services in South East Queensland. The business owns over 150 pieces of specialist equipment, employs over 200 people, generates annual revenues of more than AUD 150 million, and has offices in southeast Asia, the Pacific Islands, and Australia. Halls is a third-generation family business.
Crescent is a Sydney-based private equity firm investing in middle-market companies located in Australia and New Zealand with enterprise values between AUD 50 million and AUD 300 million.
Clairfield International in Australia managed a comprehensive global search for investors through the Clairfield International partnership, which resulted in multiple offers from financial and trade investors. Thanks to the competitive tension, the transaction ultimately closed at almost double the original price expectation.
"After 70 years as a family business, the decision to sell equity was a major step for Hall Contracting. Clairfield Australia managed the equity sale process from start to finish, and guided us through every step from marketing, negotiation, presentations, data room control, and finally the deal closing with legal and accounting assistance. Mark Steinhardt and his team were very thorough and professional throughout."
Cameron Hall, managing director of Hall
Industrials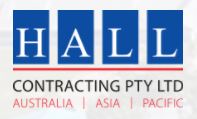 Countries involved :
Australia

Similar transactions
Christof Electrics GmbH & Co KG, a provider of electric, measurement, control, and regulation technology as well as automation, was sold to SPIE Deutschland & Zentraleuropa, the European leader in energy and communication services.
Read more
Industrials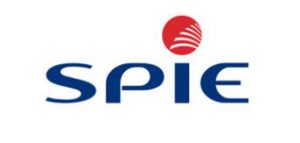 Beck & Pollitzer, an international industrial-services provider from Great Britain, acquired the German assembly-services company montagen plus and its wholly-owned subsidiary montageprofis.
Industrials




Mountain Express Oil Company completed a debt recapitalization led by IberiaBank.
Business services



Advisor to Mountain Express Oil Company
Sector Alarm, a Nordic security company offering alarm and remote monitoring systems, acquired the security activities of Afone Participations, carried out by its subsidiaries Afone Sécurité and Afone Services.
Business services



GBA Gesellschaft für Bioanalytik GmbH acquired Institut Pieldner, a testing and analytics company based in Stuttgart.
Business services