Clairfield advises IMR Automotive on the acquisition of 81.25% of Industrialesud S.p.A.
IMR Automotive S.p.A., a global manufacturer and supplier of exterior parts for the automotive and truck industry, acquired 81.25% of Industrialesud S.p.A., an Italian company active in the same industry.
The residual shares were acquired by Simest S.p.A., an Italian government institution. The transaction, with an enterprise value of EUR 80 million, was financed by a pool of six banks headed by Banca IMI, and encompassed the refinancing of the total financial debt of the two companies.
"We are very satisfied with our acquisition of Industrialesud, which will allow us to cover the European automotive market more efficiently and to broaden our services," said Matteo Galmarini, shareholder and CFO of IMR. "The purchase process was long and tough, and Clairfield's role was crucial in the coordination of all the players."
IMR Automotive S.p.A. manufactures exterior components and is a Tier 1 supplier to luxury vehicle makers worldwide. It employs approximately 1300 workers at six different plants located in Italy, Spain, and Germany, and had 2016 sales of approximately EUR 200 million and an EBITDA margin of 11%.
Industrialesud is an Italian designer and manufacturer of plastic components for the interior parts of luxury cars with a client portfolio that includes Ferrari, Maserati, Porsche, BMW, and Volvo. Its 2016 sales were approximately EUR 155 million, with an EBITDA margin greater than 10%.
Simest is an Italian-government-backed investment fund that supports companies in their growth over the entire internationalization lifecycle, from the initial assessment of new markets to the expansion through direct investments. It is part of the Cassa depositi e prestiti Group.
The buy-side process began when Industrialesud representatives approached IMR as part of Industrialesud's sell-side process. The two companies were known to each other though they were not direct competitors, as each historically focused on different niches. IMR immediately mandated Clairfield to bring the acquisition to completion. This was IMR's third acquisition in three years, all advised by Clairfield. IMR's growth strategy is based on an ambitious industrial plan for acquisitions with the aim of adding interior parts to their product portfolio and widening its customer base. With this acquisition, IMR gains BMW as a client and will enhance its product offering to attract additional clients in the luxury vehicle market. With the acquisition of Industrialesud S.p.A. and organic growth, IMR expects to reach revenues of approximately EUR 370 million in 2017.
Clairfield previously advised IMR Automotive on two acquisitions: FPK Lightweight Technologies Deutschland GmbH, a German manufacturer of composite structures and aerodynamic parts; and Sommer Industrielackierung GmbH, a German painting business, mainly serving the automotive sector.
For this transaction, Clairfield prepared the valuation of the target and the preliminary letter of intent, negotiated with the sellers, and coordinated the activities of accounting, legal, business, and environmental advisors during the due diligence phase. The process was unusually difficult since the sellers had a record of organic growth but had never been through an M&A transaction. The pool of banks made clear from the start that they required a significant injection of equity from the buyer as a condition for the acquisition financing. Clairfield studied the market in order to identify the best partners for IMR shareholders and it was agreed to approach the government fund Simest, which was already invested in the automotive sector. Clairfield negotiated the financing agreement, skillfully aligning the interests of the buyer, seller, and financing entities.
Industrials


Countries involved :
Italy

Similar transactions
Samiro Group S.p.A. and other minority shareholders sold Ravaglioli Group consisting of Ravaglioli S.p.A., Butler, Sirio, and Space to Dover Corporation (NYSE:DOV). Ravaglioli is an Italian manufacturer of vehicle service equipment.
Industrials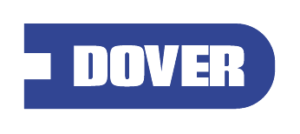 FIAC S.p.A., an Italian manufacturer of piston compressors and related equipment, was sold by the Lucchi family to Atlas Copco, a global provider of sustainable productivity solutions. Founded in 1977, FIAC has production sites in Italy, China, and Brazil, and sells into more than 110 countries.
Industrials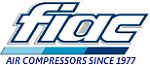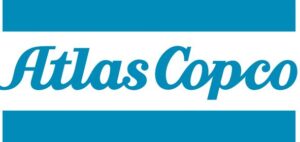 IMR, a manufacturer of exterior parts for the automotive industry acquired FPK, a company active in the design and manufacture of  lightweight structures and aerodynamic components.
Industrials




Brock Kehrtechnik GmbH, Witten, a leading manufacturer of compact and large truck mounted sweeping-machines and related airport equipment sold 100 % of its shares to Foton Germany, the subsidiary of Beiqi Foton Motor Co. Ltd., Beijing, China.
Industrials




iParts, a Polish leading online car spare parts distributor, was sold to Hella, one of the top 40 automotive suppliers and aftermarket distribution organizations for spare car parts worldwide, headquartered in Germany.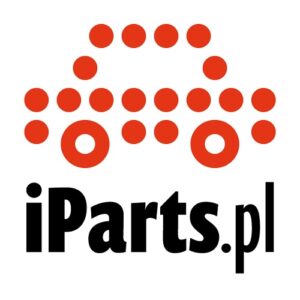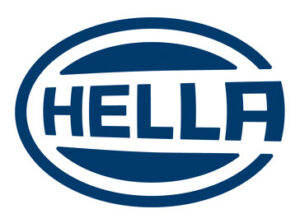 Gerwah GmbH, a mechanical engineering company, was sold to VBG Group, a Swedish engineering group.
Industrials