Nets Group acquired acquired Dotpay/eCard
Nets Group, a Danish market leader in the payments industry, acquired Dotpay/eCard, one of the leading electronic payments service providers in Poland.
Nets Group is a leading provider of digital payment services and related technology solutions in the Nordic region. The Group offers card payment, invoice handling, credit transfer transactions, and merchant services with 2400 employees in the Nordics and Estonia. Hellman & Friedman took the company private in early 2018 and it recently announced a merger with the German merchant-service provider Concardis Payment Group, creating a business with EUR 1.3 billion in sales and EUR 500 million in EBITDA.
Dotpay and eCard are Polish payment companies that jointly form a leading one-stop shop for e-payment solutions in Poland by providing licensed cards and payment services for merchants. The company, founded in 2003, has 100 employees in Warsaw and Krakow, and serves over 30,000 merchants. Expected sales for 2018 are EUR 19 million.
MCI Capital, founded in 1999 in Warsaw, invests in fintech, e-commerce, and IT infrastructure companies in the CEE and DACH regions with approximately USD 600 million under management. MCI invested in Dotpay/eCard in the year 2015.
The acquisition of Dotpay/eCard is the first expansion of Nets outside the Nordics and the first add-on for Hellman & Friedman after acquiring Nets and Concardis. The company strengthens its number one position in European e-payments and gains access to Poland, the sixth largest country in EU and a crucial e-payment market due to its growing economy, robust growth in e-commerce volumes, and high growth potential supported by governmental cashless initiatives.
Dotpay/eCard also complements Nets strategically due to its e-commerce presence. Both companies will benefit from increased industrial scale and synergies through joint innovation. The customers will benefit from a broader portfolio of state-of-the-art e-commerce solutions.
Clairfield Poland was selected by Nets due to the team's market knowledge and expertise in the fintech and e-payment segment.
Dotpay/e-card's robust performance and market growth prospects made it an attractive target that attracted significant interest from strategic and financial investors in a competitive auction organized by MCI, the private equity owner. Clairfield skilfully guided Nets through the tough auction process and achieved a successful outcome in the face of strong competition, agreeing on terms that were satisfactory to all parties.
Clairfield was the lead advisor coordinating additional financial, accounting, and legal work by Accenture, EY, and White & Case.
This was the fourth e-payments deal advised by Clairfield in Poland, making Clairfield the region's most experienced advisor.
Tech, software & digital


Sectors :
Tech, software & digital

Countries involved :
Poland

Similar transactions
Nets Group acquired PeP, a leading merchant acquirer in Poland with an installed base of more than 125,000 point-of-sales terminals, offering a broad set of payment solutions focused on the attractive SME segment. The transaction values PeP's enterprise value at EUR 405 million.
Read more
Business services , Tech, software & digital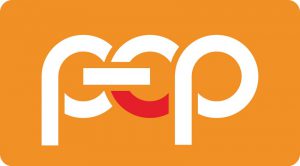 Nets Group, a market leader in the payments industry, established a strategic alliance with Przelewy24, one of the leading online payment service providers in the Polish market.
Read more
Tech, software & digital



Elisa Corporation, the largest telecom operator in Finland, sold Elisa Rahoitus to Aktia Bank Plc. The transaction includes Elisa Lompakko, the first mobile payment service in Europe. The Elisa Lompakko app has been downloaded by over 120,000 users.
Tech, software & digital



mPAY24, a company that provides payment services to e-commerce shops, was sold to Prepa Management Consulting GmbH.
Business services , Tech, software & digital


Panini Spa, the world leader in payment technologies, completed a debt restructuring deal with a pool of banks including Monte dei Paschi di Siena, UBI Banca, and Banca Popolare de Vicenza.
Tech, software & digital


OPTeam S.A., a Polish IT company, acquired a 50% stake in Polish Electronic Payments Company (PeP). OPTeam (WSE:OPM) is a producer and integrator of systems utilizing electronic card technologies. The acquisition was a buyout financed by the private equity house Innova Capital.
Tech, software & digital