Clairfield advises Pohjolan Energia on the sale of the company to MB Funds
Pohjolan Energia Oy, a market-leading provider of turnkey small-scale solar panel solutions, was sold to MB Funds, a leading Finnish PE house.
Pohjolan Energia Oy, a market-leading provider of turnkey small-scale solar panel solutions, was sold to MB Funds, a leading Finnish PE house. Pohjolan Energia is growing rapidly as small-scale solar energy solutions are becoming increasingly common in Finland in the wake of a larger turning point towards decentralized energy production. With MB Funds as partner and majority shareholder, the company aims to further boost its growth plans both domestically and internationally. The current owners continue in key management roles and as significant shareholders in the company.
Pohjolan Energia is the fast-growing Finnish market leader in turnkey small-scale solar panel systems, targeting mainly the single-family house segment. The company's run-rate revenue is approximately EUR 20 million and it employs more than 150 solar energy professionals.
MB Funds is a leading Finnish private equity investor, focusing on Nordic small to mid-sized companies and currently managing two funds totaling EUR 500 million.
Clairfield Finland handled a process that moved quickly from engagement to closing. More than 30 companies were contacted, including both financial and strategic buyers. Several of these were located overseas and contacted through the Clairfield energy & cleantech team. Several offers were received from very different buyers, demonstrating the benefits of an open and creative approach. Ultimately the client preferred the private equity offer from MB Funds, a prestigious local PE house. The sellers reinvested to hold a significant stake in the new holding company. The company foresees Scandinavian expansion in the near future and offering additional products.
"The transaction with MB Funds provides us with even better capabilities to speed up the implementation of our growth strategy. As an experienced private equity investor, MB Funds brings along their considerable contribution and knowledge to develop our business further both in Finland and internationally."
– Lasse Liimatta, CEO of Pohjolan Energia Oy
"Pohjolan Energia has done groundbreaking work in bringing renewable energy solutions within the reach of Finnish households. The company's growth-driven management together with its professional personnel has done excellent work in developing the company, and we are excited to be able to join them in accelerating growth in the domestic market and supporting company's international expansion."
– Vesa Keränen, Partner at MB Funds
Energy, cleantech & resources



Sectors :
Energy, cleantech & resources

Countries involved :
Finland

Similar transactions
Tholos, an Italian company that provides energy efficiency services to industrial firms throughout Italy, was sold to Elettra Investimenti (ELIN:IM), a developer of projects in the energy sector, with particular expertise in cogeneration and trigeneration plants.
Energy, cleantech & resources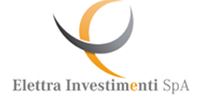 Veronagest sold a wind portfolio, comprising seven energy plants operating in Sicily and Calabria with aggregate installed capacity of 282 MW,  to F2i's Secondo Fondo.
Energy, cleantech & resources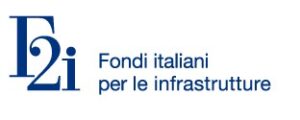 Enfinity, the Belgian renewable energy developer, has sold its three solar parks installed in the Czech Republic to Verdi Capital, a Czech private equity house.
Energy, cleantech & resources


ENEA, third largest Polish electrical energy group as well as one of the largest corporations in Poland, acquired Bardy Wind Farm.
Energy, cleantech & resources



INNAX, a Dutch consulting company offering sustainable energy solutionsfor new and existing buildings, acquired Technion, a Dutch installation and building physics consultancy firm, and De Installatiedesk, a subsidiary of Technion that is active in the same industry.
Energy, cleantech & resources