Clairfield advises on the sale of Sangamo to Scolmore Group
Sangamo, a control and switch company,  was sold to Tamworth-based lighting, wiring accessories, and security products supplier, Scolmore Group.
Established in 1921 and based in Glasgow, Sangamo is an esteemed supplier of energy-saving, control and monitoring products for domestic and commercial applications. The business has a worldwide reputation for the manufacture of ultra-reliable energy saving time switches and other control products and is one of the UK's leading energy saving manufacturers.
In 2002, Clairfield worked alongside the new investor group and management team to orchestrate the acquisition of Sangamo from Actaris Plc. Clairfield secured funding from Bank of Scotland as well as investing alongside management, through their investment vehicle Intrinsic Equity, at which point Chris Gregory was appointed to the board of directors.
In 2018, Clairfield concluded the sale of Sangamo to Tamworth-based lighting, wiring accessories, and security products supplier, Scolmore Group in a multi-million-pound undisclosed deal. Chris Gregory had been a board member of Sangamo since Sangamo's acquisition from Actaris Plc in 2002, and was an active part of the company up until the sale to Scolmore Group.
Sangamo has built an excellent reputation and created an extensive product range which will make an ideal fit within the Scolmore Group portfolio. The acquisition will enable Scolmore Group to bring an even more comprehensive range of products and solutions to its customers.
When Sangamo was acquired from Actaris, Clairfield handled all negotiations including the structure of the acquisition. This has also been the case with Sangamo's recent sale to Scolmore Group.
"The company will continue to trade as an independent entity in all of its major functions and will seek to create strong growth over the coming years by utilising the experience and support of Scolmore. Its location in Glasgow gives us the perfect manufacturing base and regional office to service our customers all over Scotland and the north. Sangamo has been around for nearly 100 years, is a very well established and trusted brand and we are looking forward to working closely with the team to build on its success." – Gary Mordue, Managing Director
Industrials


Services :
Mergers & acquisitions

Similar transactions
Adaero Precision Components Limited, a specialized manufacturer of high-precision components for the medical, optical, defense, laser and hydraulic industries, was sold to Indutrade, a Swedish industrial group.
Industrials



Group FIMO, an Italian manufacturer and distributor of telecom cable management products, acquired DCE, an Italian company specialized in systems and wiring for the telecommunication industry.
Industrials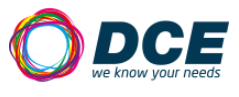 The Helsinki-listed wiring systems and electronics company PKC Group Oyj, focusing mainly on the global commervial vehicle industry, acquired the wiring and controls business of the Warsaw-quoted Groclin S.A. Group.
Industrials


Toutelec, engaged in the trading and maintenance of electric motors for heavy industry, was sold to a management team led by Michel Gayte and Maxime Vial.
Industrials

MBO Partenaires and private investors sold their shares in Storm Elec Group, a company specializing in the design, manufacture, and B2B distribution of electrical boxes and automation solutions for both the swimming-pool and photovoltaic markets.
Industrials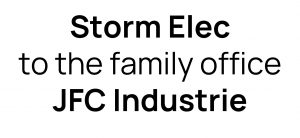 Ersel Asset Management and the founders of the company sold the Sicme Motori to Orange1 Holding. Sicme Motori S.r.l. manufactures variable speed AC and DC motors and is one of the few players in the Italian market with advanced technological solutions for a large range of industrial applications.
Industrials