Clairfield advises Dentaurus Clinics and Medicadent Stomatologia on sale to Innova Capital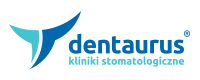 Clairfield is pleased to announce two deal closings in the dental sector, one of our areas of international expertise. Dentaurus Clinics, one of the leading implantology dental chains in northern Poland, and Medicadent Stomatologia, the leading pediatric dentistry clinic in the Polish Wielkopolska region, were sold to Innova Capital, a Poland-based private equity firm.
Dentaurus Clinics operates three modern dental clinics in Torun and Gdańsk with its own prosthetic labs and top-line professionals specialized in implantology and prosthetics.
Medicadent Stomatologia is a chain of three dental clinics in Poznan, Lubon and Wolsztyn. It operates 12 dental units with a focus on pediatric dentistry under the Żyrafa Zębala brand.
Innova Capital is a Poland-based private equity that is taking a leading role in the consolidation of the Polish dental sector.
Clairfield expertise in this sector encompasses clinics, equipment manufacturing, and distribution.
Deal team: