Clairfield advises Pilke Päiväkodit on sale to Norwegian family company Læringsverkstedet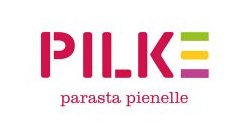 Pilke Päiväkodit Oy, a private daycare operator, was sold to Læringsverkstedet, a Norway-based family company.
Pilke Päiväkodit is a market-leading private daycare company in Finland and it is well-known for high quality in its early education as well as substantial benefits created for municipalities. In addition to providing daycare services to over 10,000 children in over 150 daycare centres across Finland, Pilke Päiväkodit provides after-school clubs and child home care services to its family customers. Throughout the years Pilke Päiväkodit has been a regular study excursion destination for numerous Asian and European daycare operators who are interested in learning more about the benefits of the Nordic early education curriculum and benchmarking their operations with Pilke. Pilke Päiväkodit has been majority owned by Finnish private equity investor Korona Invest since 2012.
Læringsverkstedet is the largest private kindergarten chain in Norway with 6000 employees and kindergartens in Norway and Sweden. Following the transaction, Læringsverkstedet will be the largest daycare group in the Nordics and one of the largest globally with combined sales of approximately EUR 450 million in 2019 and operations in Norway, Sweden, Finland, Germany, Dubai, and Latvia. Following the acquisition of Pilke Päiväkodit, Læringsverkstedet plans to continue to grow in its existing countries as well as significantly increase its overall presence outside the Nordic region.
"I am truly impressed by the work done by Clairfield Finland. The combination of compelling fact-based story-building and tactical skills, deep M&A and debt advisory expertise, high service level and a lot of laughs are Clairfield Finland's ingredients for a highly successful international sales process. With the help of Clairfield Finland, we were able to find the best home for Pilke and we are very proud to join an international market leader in our strongly developing industry segment."
-Kai Seppälä, founder of Pilke Päiväkodit
"Clairfield Finland was able to exceed the targets set for the Pilke exit. The Clairfield Finland-team provided vivid insights, highest quality investment story and sales materials, highly relevant international buyer universe and high calibre international sales process. The sellers are satisfied with the outcome."
-Vesa Lehtomäki, Chairman of the Board at Korona Invest
Clairfield International acted as exclusive financial advisor to Korona Invest and private owners of the company.
Deal team: