Fastned acquires Mistergreen's fast-charging network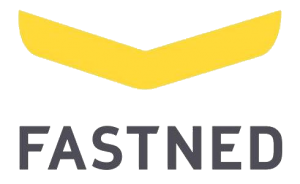 Fastned BV (AMS: FAST) completed the acquisition of all of the outstanding shares of The Fast Charging Network BV, the fast charging stations network of Dutch electric vehicle leasing company MisterGreen. The purchase price was financed by issuing Euronext Amsterdam listed depositary receipts to the sellers. They embark as major Fastned depositary receipt holders (>1%), thereby securing a long-term collaboration between Fastned and MisterGreen's shareholders, who continue to expand their electric vehicle leasing activities.
Fastned is the leading European fast charging stations operator. Founded in 2012, it constructs and operates stations for fully electric vehicles at about 120 high traffic locations in the Netherlands, the U.K. and Germany. Electric drivers can add up to 300 km range to their vehicle battery in 15 minutes, with electricity obtained solely from the sun and wind.
MisterGreen's 16 fast charging locations are highly complementary to the Fastned network and perfectly align with the company's strategy to realize Europe-wide fast charging coverage. The Dutch government grants only a limited amount of concessions to build fast charging stations at certain locations. In light of the increasing amount of EV drivers, such concessions are becoming more and more valuable, in particular in the populous Dutch Randstad region.
Clairfield International in the Netherlands acted as exclusive financial advisor to Fastned. The team supported Fastned through all aspects of deal coordination, negotiation and diligence. This included meetings with MisterGreen and Fastned management, assessing strategic and synergistic opportunities, negotiating deal terms and purchase price, coordinating due diligence with external advisors, and support with all closing documents.
Read more about the transaction and Clairfield's experience in e-mobility and sustainability here: Deal of the month: Fastned