Rescue from insolvency: Clairfield advises DRK-Schwesternschaft on the sale of DRK-Kliniken Nordhessen to Helios Kliniken Group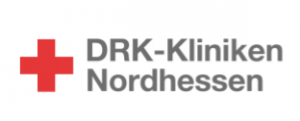 German managing partner Darius Kianzad and his Dusseldorf team successfully advised on the sale out of insolvency proceedings of DRK-Kliniken Nordhessen ("DRK") in Kassel to Helios, the largest European hospital group.
The rich-in-tradition DRK (Red Cross) hospital, with two sites, 433 beds, 12 specialized clinics and over 1000 employees, faced severe financial difficulties that culminated in insolvency proceedings starting in June this year.
Despite the ongoing insolvency process, Clairfield, together with M&A legal support from Luther Rechtsanwälte and insolvency legal support from Semper fidelis, succeeded in identifying a strong strategic partner with Helios Kliniken group, which enabled the management to withdraw the insolvency filing and avoided the impending risk of hospital closure.
"I am delighted that we have found a capable strategic partner in Helios Kliniken Group under complex circumstances. We are particularly convinced that its medical concept will lead the hospital to a successful future. Thanks to our new partners, the DRK Kliniken will retains its position as a cornerstone of the healthcare provision in Northern Hesse and the city of Kassel and a responsible and attractive employer," says Claudia Nehrig, managing director of the DRK-Kliniken and chairwoman of the DRK-Schwesternschaft, shareholder of the hospital. "My special thanks go out to our advisory team who have supported us to rescue the hospital with great competence and persistence."
"The DRK-Kliniken have a great tradition and good reputation. The hospital has a broad portfolio of medical care and is important for the region. We will provide financial security and will aim to expand our regional care network where the DRK Kliniken will play a central role," says Helios CEO, Francesco de Meo.
"Despite the challenging and complex deal situation with both serious financial problems and COVID-19 difficulties, which ultimately led to the insolvency filing, we were able to swiftly find a strong strategic partner to secure the hospital as one of the important healthcare providers in the region," says Darius Kianzad, partner of Clairfield International and leader of the deal team.
The takeover of the DRK-Kliniken is still under the provision of the competition authorities. Closing is expected in Q4 2021.
Helios Kliniken Group is Europe's largest private hospital operator with 2020 sales of EUR 6.3 billion. Helios is part of Fresenius SE & Co. KG aA.
Deal team and advisors to DRK-Schwesternschaft:
Clairfield International (Financial Advisory)
Luther (Legal Corporate/M&A; Employment): Thomas Köhler (Partner); Sebastian Fedder (Partner); Marcus Backes (Partner); Dr. Jan-David Jäger (Associate)
Semper fidelis (insolvency legal): Timm Hartwich (Partner)
Advisors to Helios Kliniken Group:
Dentons Europe LLP (Legal): Dirk Schöne (Partner); Judith Schmid (counsel)