Clairfield advises Customs Support Group on the acquisition of MCS Mediterranean Customs Services srl
Customs Support, the leading digital customs broker in Europe and a Castik Capital portfolio company, acquired Mediterranean Customs Services (MCS), an Italian customs broker.
Headquartered in the Netherlands and backed by Castik Capital, Customs Support Group (CSG) is Europe's leading independent, digital, and neutral provider of customs services employing over 1,500 dedicated customs professionals serving over 12,000 customers annually. Through the extensive service offering and digital capability, CSG support its customers in maximising regulatory compliance, achieving operational efficiencies, import duty optimisation, duty planning, and ongoing development for a constantly shifting customs landscape. In addition to traditional brokerage and digital services, CSG offers customs consulting and gas measurement services. The company is currently active in the Netherlands, Belgium, Germany, France, United Kingdom, Poland, Italy, Ireland, Finland, Sweden, and Switzerland.
In Europe, Customs Support Group serves many crossborder clients in several industries including automotive and food and beverage. Customs Support is the number one player in digital customs and invests substantially in the digitalisation of the customs process.
Established in 1993, MCS is a well-known and highly respected customs broker with eight offices in the most important ports in Northern Italy. MCS has many years of experience in all stages of customs operations and offers clients outstanding service for import and export declarations, classification of goods, VAT warehousing, customs authorisation and clearance, and customs consulting.
"Offering outstanding service for import and export declarations to clients is what we recognised in the way of working at Customs Support. I am convinced that customers will benefit from this integration and get the best customs service in Italy and the rest of Europe.
-Fabio Solari, managing director of Mediterranean Customs Services.
"With their strategic locations in the ports of the Upper Tyrrhenian Sea, we offer our clients even more services and a broader set of customs activities in the Northern region of Italy. With the MCS team's experience in shipping and focus on quality, they perfectly match our ambition to provide excellent customs knowledge to clients.
– Frank Weermeijer, CEO of Customs Support Group
Clairfield International acted as exclusive financial advisor to Customs Support Group.
Legal advice was provided by law firm Pavia e Ansaldo. Financial, tax and payroll due diligence was provided by Deloitte. Custom Support was advised by Studio Armella for customs due diligence. The shareholders of Mediterranean Customs Services were advised by Quantico Advisory, by law firm Studio Pennacino on the legal and customs aspects and by Studio Rag. Capitano Salvatore Fabrizio on tax aspects.
Business services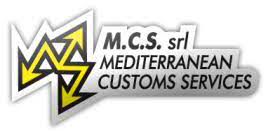 Services :
Mergers & acquisitions

Sectors :
Business services

Countries involved :
Italy
Netherlands