Clairfield advises Homes Caring for Autism on the sale to Care Management Group
Homes Caring for Autism, a residential care provider for young adults with complex needs arising from autism, was sold to nationwide learning disability provider Care Management Group (CMG).
Homes Caring for Autism (HCA) is a group of ten care homes based across Somerset, North Somerset and Wiltshire, providing residential care for young adults with complex needs arising from autism. Established in 2003 by Richard Smith, the business grew to four homes and 20 placements with the support of funding from RBS. However, in 2009 RBS changed its lending and valuation criteria and placed HCA into their Global Restructuring Group. The bank introduced HCA to Intrinsic Equity (Intrinsic), the investment vehicle of Clairfield International, to assist the shareholders with new funding and continuing to execute their growth strategy.
Intrinsic invested for a significant minority stake, enabling HCA to fund the development of further homes in order to strategically position the business to meet the increasing demand for its specialist services. Over the eight years, Intrinsic Equity was invested, the team provided hands-on leadership and support to help the business scale its operations and establish a robust platform for growth. HCA now delivers complex care to 63 placements across ten homes and has grown turnover from GBP 2 million to GBP 10 million per year.
Established in 1996, the buyer, Care Management Group (CMG), has significant expertise in supporting people with learning disabilities and particularly complex needs, including autistic spectrum conditions, mental health needs, challenging behaviour, profound and multiple learning disabilities and associated complex health needs. The business has over 120 service locations across England and Wales.
HCA was sold for GBP 12 million with financial advice provided by Clairfield.
"We had a range of serious offers from credible acquirers; CMG was carefully selected to continue the work we had started and provide long-term support to the people HCA care for." – Richard Smith, Founder, Homes Caring for Autism
Clairfield International acted as exclusive financial advisor to Homes Caring for Autism.
Healthcare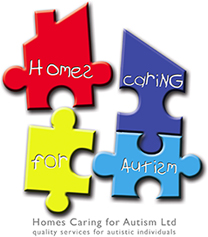 Services :
Mergers & acquisitions

Similar transactions
Helsetelefonen, a leading Norwegian telehealth provider, was sold to Volvat.
Healthcare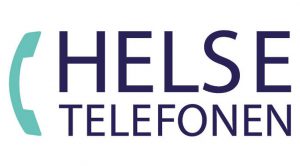 Pebbles Care, a residential care provider, was sold to Ardenton Capital, a global private equity firm.
Read more
Healthcare

Clinéo, a retirement home group in southern France, raised EUR 4 million from 123Venture. The investment is being used in the acquisition and renovation of three retirement homes (La Résidence Chevillon, La Maison Ensoleillée and Le Château de la Malle).
Healthcare



Clínica Bellavista, a mental-healthcare hospital, with a 50-year history was sold to SARquavitae, a leading network of nursing homes.
Healthcare

Humana, the leading care company in the Nordics, acquired the leading Finnish psychosocial care provider Arjessa from funds managed by Sentica Partners and private owners. Together Arjessa and Humana will form the largest Nordic provider of individual and family care.
Healthcare



Progress Care, a leading specialist education and care provider, was sold to Priory Group, a leading provider of behavioral care in the UK. Progress provides care for children and young adults with high acuity learning disabilities, challenging behaviour, and autism.
Healthcare