Clairfield advises on the sale of Pebbles Care to Ardenton Capital
Pebbles Care, a residential care provider, was sold to Ardenton Capital, a global private equity firm.
Pebbles has grown to become the largest privately-owned provider of residential care for young people in the United Kingdom. Headquartered in Leeds and Dunfermline, the Company currently operates 41 residential care homes and four schools, providing high-acuity care and education across the North of England and Scotland for some of the most vulnerable young people in the UK.
Ardenton Capital is headquartered in Canada with offices in the US and UK. Ardenton is focused on meaningful business partnerships and long-term growth working strategically to nurture management teams and expand into new markets and growing small companies.
Clairfield International in the UK acted as exclusive financial advisor to Pebbles Care Limited.
"Pebbles has been providing outstanding childcare for more than 16 years, so it was crucial that we found an investor who believed in maintaining the Company's values. With their track record and expertise within the Children's Services market, Clairfield were the obvious corporate finance practice to partner with. They have lived and breathed the business throughout the transaction and have helped to deliver an excellent result." Luiz Guilherme – Shareholder and Managing Director
Healthcare

Services :
Mergers & acquisitions

Similar transactions
Homes Caring for Autism, a residential care provider for young adults with complex needs arising from autism, was sold to nationwide learning disability provider Care Management Group (CMG).
Read more
Healthcare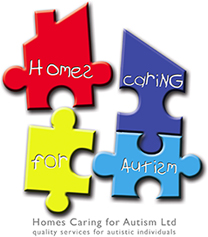 The Consortium of Tradeka Yhtiöt Ltd and Colosseum Dental Group, owned by Swiss Jacobs Holding, acquired 100% of the shares in Med Group Holding Oy from Adelis Equity Partners Fund I and the company's founders and management.
Healthcare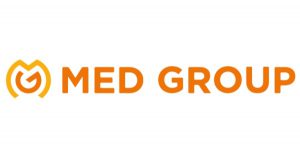 Clinéo, a retirement home group in southern France, raised EUR 4 million from 123Venture. The investment is being used in the acquisition and renovation of three retirement homes (La Résidence Chevillon, La Maison Ensoleillée and Le Château de la Malle).
Healthcare



Clínica Bellavista, a mental-healthcare hospital, with a 50-year history was sold to SARquavitae, a leading network of nursing homes.
Healthcare

Humana, the leading care company in the Nordics, acquired the leading Finnish psychosocial care provider Arjessa from funds managed by Sentica Partners and private owners. Together Arjessa and Humana will form the largest Nordic provider of individual and family care.
Healthcare



Progress Care, a leading specialist education and care provider, was sold to Priory Group, a leading provider of behavioral care in the UK. Progress provides care for children and young adults with high acuity learning disabilities, challenging behaviour, and autism.
Healthcare