Clairfield advises Richards Packaging Income Fund on the acquisition of Clarion Medical Technologies
Richards Packaging Income Fund (TSX: RPI.UN) acquired Clarion Medical Technologies, a Canadian provider of medical, aesthetic, vision care and surgical equipment and consumables.
Richards Packaging Income Fund (TSX: RPI.UN) completed the acquisition of all of the outstanding shares of Clarion Medical Technologies, a Canadian provider of medical, aesthetic, vision care and surgical equipment, and consumables. The purchase price of CAD 64.4 million was financed by a CAD 35.0 million increase to the term credit, a CAD 2.9 million draw down on the revolving credit, CAD 16.0 million of cash on hand and a CAD 10.5 million holdback from the vendors.  This purchase price is subject to additional consideration contingent on Clarion's future earnings.
Richards Packaging is the leading packaging distributor in Canada, and third largest in North America.  Richards Packaging is a full-service packaging distributor targeting small- and medium-sized North American businesses.  Richards Packaging has operated since 1912 and currently serves over 14,300 regional companies from 18 locations throughout North America.
Clarion Medical Technologies, founded in 1989, has grown to become one of Canada's largest medical companies, offering high performance products for aesthetic, otolaryngology, gynecology, urology and vision applications with products and services offered that include laser technologies, diagnostic equipment, skincare, dermal fillers, intra-ocular lenses, laser fibers, clinical education, laser safety, technical support, and regulatory and marketing services.
The acquisition will strengthen the position of Richards Packaging in the healthcare market, where its current platform includes Richards Pharma Solutions, Healthmark, and Dispill. It will also allow Clarion Medical to leverage the considerable resources of Richards Packaging to expand the reach of its healthcare innovations. Richards Packaging has a robust acquisition strategy and a committed debt facility of CAD 65 million and CAD 50 million accordion.
Clairfield International acted as exclusive financial advisor to Richards Packaging.
Clairfield's role included a targeted acquisition search for Canadian healthcare and medical companies, whereby various screens and outreaches were conducted that led to the identification of Clarion Medical.
Following the acquisition search, Clairfield supported Richards Packaging through all aspects of deal evaluation and diligence. This included evaluating Clarion Medical's financial statements and operations, meeting with management, assessing strategic and synergistic opportunities, negotiating deal terms and purchase price, and support with all closing documents.
Clairfield continues to advise Richards Packaging as it looks to acquire other Canadian healthcare and medical businesses.
Read more in the Q&A with Gerry Glynn, CEO of Richards Packaging, published in our Outlook 2021.
Healthcare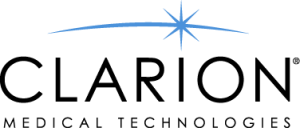 Services :
Mergers & acquisitions

Countries involved :
Canada

Similar transactions
Unisson Laboratories, hearing-aid specialists, sold a majority stake to Grand Audition.
Healthcare


Handi-Pharm, a leading French distributor of home care medical equipment sold via pharmacies, completed a capital restructuring with Siparex and Bpifrance.
Healthcare



Weldon Biotech India Private Limited, an Indian manufacturer and distributor of in vitro diagnostic products (IVD), sold its i-chroma brand business (Boditech Med Inc., Korea) to CPC Diagnostics Pvt. Ltd., a leading provider of clinical diagnostic products and services and the Indian subsidiary of Singaporean group Everlife.
Read more
Healthcare



sold its i-chroma business to

AWS Mittelstandsfonds, a Vienna-based growth equity fund focused on Austrian SMEs, sold its remaining shares in three portfolio companies to Evoco AG, a Zurich-based lower midmarket manager that invests in growth and buyout investments in Western Europe with a focus on the DACH region.
Read more
Healthcare





NTOC, a Dutch specialist in in the manufacturing of medical decontamination and sterilization cassettes, was sold to Inomed Technology, a portfolio company of Initiative & Finance.
Read more
Healthcare



Ottobock sold select assets in Freedom Innovations Inc. to Proteor, a France-based international group specialized in prosthetic and orthotic solutions.
Healthcare