Clairfield advises AWS Mittelstandsfond on portfolio sale to Evoco AG
AWS Mittelstandsfonds, a Vienna-based growth equity fund focused on Austrian SMEs, sold its remaining shares in three portfolio companies to Evoco AG, a Zurich-based lower midmarket manager that invests in growth and buyout investments in Western Europe with a focus on the DACH region.
The transaction involves the sale of three co mpanies to Evoco:
The Agency for Medical Innovations (A.M.I.), is an Austrian manufacturer of high-quality medical technology and products. The Company was founded in 1998 and employs over 125 people in Austria and several international sales subsidiaries. A.M.I. seeks to improve the quality of patient care by developing innovative products and treatment methods for surgical application. The company's product portfolio is centered around the core disciplines of urology, urogynaecology and coloproctology, significantly contributing to patients' quality of life, through minimally invasive medical procedures.
Document.One, headquartered in Vienna, is active in enterprise content management (ECM).
Communi5, also headquartered in Vienna, is a software manufacturer of communications solutions for service providers.
Clairfield International acted as financial advisor to AWS Mittelstandsfonds.
Healthcare





Services :
Mergers & acquisitions

Countries involved :
Austria
Germany
Switzerland

Similar transactions
Weldon Biotech India Private Limited, an Indian manufacturer and distributor of in vitro diagnostic products (IVD), sold its i-chroma brand business (Boditech Med Inc., Korea) to CPC Diagnostics Pvt. Ltd., a leading provider of clinical diagnostic products and services and the Indian subsidiary of Singaporean group Everlife.
Read more
Healthcare



sold its i-chroma business to

NTOC, a Dutch specialist in in the manufacturing of medical decontamination and sterilization cassettes, was sold to Inomed Technology, a portfolio company of Initiative & Finance.
Read more
Healthcare



Ottobock sold select assets in Freedom Innovations Inc. to Proteor, a France-based international group specialized in prosthetic and orthotic solutions.
Healthcare





Laboratoires Humeau, a leading distributor of lab equipment in France and Africa, was sold to the French investor Intuitis.
Healthcare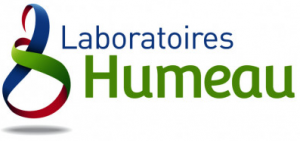 Hepro Group, a healthcare technology company, was sold to AddLife. The Hepro Group develops, designs and markets assistive technology for home care and welfare.
Read more
Healthcare