Clairfield advises Salice on the sale to Cobepa
Third-generation family shareholders of Salice SpA ("Salice" and, together with its subsidiaries, the "Group"), Francesca, Massimo and Sergio Salice, sold a majority stake in the Group to Cobepa S.A., a Belgian investment company backed by large entrepreneurial European families.
Salice, an Italian company founded in 1926 by Arturo Salice, is the world leader in the production of opening systems and functional components for the furniture industry. The family shareholders have grown the almost 100-year-old business, specialized in furniture fittings, opening systems and wardrobe accessories, into a market leader thanks to the progressive launch of innovative and patented solutions. The Group has three production sites in Italy and is present in 10 countries with 12 foreign subsidiaries. In 2021 Salice recorded net sales of approximately EUR 216 million with exports to more than 90 countries.
Cobepa is an independent, privately held investment company with net asset value exceeding EUR 4.2 billion. Active since 1957 and independent since 2004, Cobepa is a well-recognized player in the private equity industry with offices in Brussels, New York, and Munich. Salice represents Cobepa's second buy-out transaction in Italy, after Enoplastic S.p.A. acquired in 2019.
The transaction marks a pivotal moment in the Group's family longstanding history, as Cobepa's entry marks a new phase of investment and development. Partnering with Cobepa will reinforce Salice's leading market position and help unlock further growth opportunities in terms of both geographical expansion and penetration of new market segments. The Salice family will remain as minority shareholders and, to ensure a correct transition and guarantee managerial and operational continuity, Francesca, Massimo, and Sergio Salice will maintain their current roles in the company.
"This transaction represents a significant turning point in the history of Salice. We are convinced that this new development phase starting today will offer the widest opportunities for growth not only for the company, but also for all the Group's employees. We chose Cobepa as our new partner because we believe they share our corporate and human values. Cobepa has a solid reputation in accelerating the development of companies by leveraging their human capital and skills, while stimulating the potential and the entrepreneurial spirit of the management teams it works with."
–Francesca, Massimo, and Sergio Salice
"We found in Salice a perfect example of Italian industrial excellence and we are proud to support them in their growth path."
–Jean-Marie Laurent Josi, CEO of Cobepa
"Leveraging on Salice's strong values and foundations, we look forward to accompanying them in their journey to become the global leader in high-quality, premium functional solutions for the furniture industry."
–Charles-Henri Chaliac, Group Managing Director, and Andrea Sartori, Principal at Cobepa
The shareholders of Salice S.p.A. were assisted by Equita K Finance (Clairfield Italy), part of Equita Group, as financial advisor, Studio Legale Sarzi Sartori, Studio Legale Cenna and Studio Tributario Ronda e Associati for the legal and tax aspects. KPMG handled the accounting and tax vendor due diligence while TAUW Italia performed the EHS vendor due diligence.
The transaction was financed by a syndicate of banks consisting of UniCredit, Natixis, Credit Agricole, Intesa Sanpaolo and Deutsche Bank as Mandated Lead Arrangers and Bookrunners. UniCredit is acting as Agent and Security Agent. Gattai, Minoli, Partners advised the banking pool.
Industrials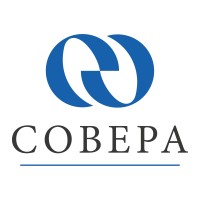 Services :
Family business advisory
Mergers & acquisitions

Countries involved :
Italy

Similar transactions
Verifavia, a global leader in environmental verification and certification for aviation, airports and maritime transport as well as in the inventory of hazardous materials for vessels, was sold to Normec, a European group active in testing, inspection and certification backed by the private equity fund Astorg.
Business services





Krenek Forest Service, an exclusive distributor of Ponsse forest machines in the Czech Republic was sold to Ponsse, the Finnish forest machines producer, who is also a main business partner of the company.
Industrials




Advantage Engineering Inc, a provider of prototyping, additive manufacturing, and low-volume production, was sold to SyBridge Technologies Inc., a global industrial technology company established by Crestview Partners in 2019.
Read more
Business services




The French company Socotec, active in the testing, inspection and control sector for the construction and infrastructure industry, known as TIC, acquired the majority shareholding of the Catalan BAC Engineering Consultancy Group, which works in the fields of civil and building engineering, energy, and quality control.
Read more
Business services




Alliance Automation Pty Ltd, a provider of industrial automation and electrical engineering services, was sold to Telstra Corp Ltd, the Australia-based telecommunications company providing wired and wireless broadband internet and telecommunication services, through its subsidiary Telstra Purple Pty Ltd, the provider of IT consultation services.
Industrials



Mipac, a leading global provider of control systems engineering, automation and technology services, was sold to GR Engineering, a process engineering consulting and contracting company.
Industrials



Incap Corporation acquired ownership of AWS Electronics Group, an electronic manufacturing services (EMS) provider specialized in high complexity services with production facilities in the UK and Slovakia.
Read more
Industrials