Clairfield advises Tecnoplast on the sale to DeA Capital Sviluppo Sostenibile
Tecnoplast, a leading Italian producer of high-end windows and doors in PVC and aluminum, was sold to Dea Capital Sviluppo Sostenibile, an Italian private equity fund focused on ESG investments.
Founded in 2003 by Enzo Cammillini in Pesaro, Tecnoplast manufactures and distributes windows and window frames. While its initial focus was on PVC windows and doors, the company has steadily expanded its portfolio in recent years by incorporating the production of aluminum windows and doors. This transformation has been made possible through consistent investments aimed at enhancing and modernising its production capabilities.
Throughout its history, Tecnoplast has consistently demonstrated a remarkable drive for innovation, allowing it to quickly ascend to a prominent position within its industry. Today, the company boasts a workforce of over 240 employees and operates from a 30,000 square meter facility. As of the end of 2022, Tecnoplast achieved a substantial annual turnover of approximately EUR 70 million.
Dea Capital Alternative Funds SGR S.p.A. is controlled by Gruppo De Agostini. Dea Capital Alternative Funds SGR S.p.A. is a leading independent Italian asset manager with over EUR 5 billion in assets under management.
The strategic alliance with Dea Capital aligns seamlessly with Tecnoplast's growth strategy, initially envisioned by its founder and president, Enzo Cammillini, and later refined under the leadership of CEO Luca Selvatici. Tecnoplast will continue to pursue its organic growth path, which has resulted in nearly tripling its revenue over the past three years. The company is now poised to extend its presence globally and explore opportunities to serve as an aggregation platform within its industry.
Clairfield International acted as exclusive financial advisor to Tecnoplast.
"Thanks to the strong growth recorded by the company, in recent years we have been approached many times by financial partners eager to support us in our growth project. Unlike previous times, I believe that this moment is propitious to further strengthen our presence on the market and I have found in DEA Capital an interlocutor who thinks on the same wavelength as us, sharing first of all the ethical principles and sound corporate management which have always been in Tecnoplast's DNA. For this reason I am very happy and, at the same time, extremely determined to fill the role of President at the helm of this new phase in the history of our company."
— Enzo Cammilini, founder and president of Tecnoplast
Industrials



Services :
Mergers & acquisitions

Countries involved :
Italy

Similar transactions
ASO H&P Group, a world leader in chrome plated bars in the hydraulic and pneumatic sectors, signed an agreement with a pool of banks with BNL BNP Paribas as agent bank, UniCredit, Banco BPM, and Banca Ifis for a EUR 23 million loan to support a greenfield investment in India aimed at strengthening the Group's international presence.
Read more
Industrials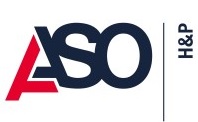 EUR 23 million long-term facility

The Boccacci family sold a majority stake in Fonderia Boccacci to Consilium Private Equity.
Read more
Industrials



Clairfield advised e-Novia Spa on the capital raising, private placement, and listing on the Euronext Growth segment of the Milan Stock Exchange.
Industrials


Shareholders sold a majority stake in EP Srl, an Italian company that designs, manufactures, and sells lift platforms, to Riello Investimenti. The current shareholders will remain in the company with a minority stake.
Industrials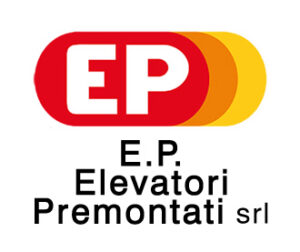 Clairfield Finland advised Skanska Group in its divestment of its Finnish asphalt operations to Asfalttikallio Oy.
Industrials



Blanchon Group, a French leader in woodcare solutions, acquired the Dutch company Rigo Verffabriek.
Read more
Industrials



LKE Group, one of the most important German suppliers of handling and logistic products and systems, acquired a majority stake in Someg S.A. and a part of the Transcarpatica S.A. business located in Gherla, Romania.
Industrials





CMR Group, a provider of control and measurement solutions for the energy sector, acquired the French company Procaly, a provider of wiring and cabling solutions for harsh environments.
Industrials