Clairfield International advises Little BigPaw on its sale to Petbuddy Group AB
The shareholders of The First Class Pet Company (trading as Little Big Paw) sold the business to Petbuddy Group AB, an investor-backed group focused on acquiring and growing premium pet brands.
Established in 2011, Little Big Paw is a premium pet food brand selling a range of grain free, hypo-allergenic wet and dry pet food products designed for cats and dogs across all life stages. The brand uses high-quality, 100% natural ingredients with high levels of meat content and no additives. Little Big Paw has delivered strong growth over the last few years as a result of a growing international and domestic customer base of pet shop chains and specialist distributors. Post transaction, shareholders David Alton and Jim Weston will continue in their current roles.
Headquartered in Sweden, Petbuddy Group AB acquires, integrates and scales premium pet brands internationally using a combination of technology platforms and group synergies. Strongly influenced by humanisation and premiumisation trends, PBG looks to leverage synergies in sales, distribution and production by owning the entire value chain from factory to consumer.
Clairfield worked closely with the shareholders of Little BigPaw throughout the sale process. Specifically, we:
Utilised our knowledge of the sector to approach a range of domestic and international acquirors.
Took time to understand the business and presented the key highlights in the sales document to potential buyers.
Negotiated key headline terms of the deal which resulted in increased value being delivered to shareholders.
Introduced specialist tax advisors to provide personal and deal tax advice on a complex deal structure.
Efficiently managed the overall project and successful delivery of the deal.
Consumer & retail



Services :
Mergers & acquisitions
Private equity

Sectors :
Consumer & retail

Countries involved :
Sweden
UK

Similar transactions
HKScan Oyj (HEL: HKSAV) sold its Baltic business unit to the Estonian Maag Grupp.
Read more
Consumer & retail


North American Produce Buyers Ltd., a leading importer and distributor of premium fruits, sold a controlling interest to Ironbridge Equity Partners, a Toronto-based private equity firm focused on investing in companies in the Canadian lower middle-market.
Consumer & retail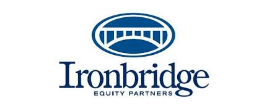 ZEOS-L, s. r.o., a Czech agriculture company, sold a 95% stake to GES Group, a private investment group.
Consumer & retail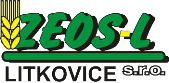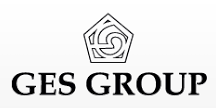 Laurent Mauray sold Rolmer, a French leader in the production of seafood dishes, to the French entrepreneur Eric Levet and the private equity fund French Food Capital.
Read more
Consumer & retail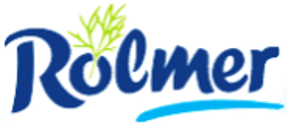 Boa Supermercados, which ranks among the 50 largest food chains in the country, was sold to Pátria Investimentos, one of the leaders in alternative asset management in Latin America, with over 30 years of experience in private equity, infrastructure, real estate, and credit.
Consumer & retail


Unsworth Family Investments acquired Geary's Bakeries Ltd, a fourth-generation family-owned supplier of baked goods to food retailers and manufacturers, a family with other investments in the food industry.
Read more
Consumer & retail



Jupiter Group continued its global expansion by acquiring Dutch fresh produce marketing company Cool Fresh International BV.
Consumer & retail