Clairfield advises HKScan Oyj on the sale of its Baltic business unit to Maag Grupp
HKScan Oyj (HEL: HKSAV) sold its Baltic business unit to the Estonian Maag Grupp.
HKScan is a Northern European food company with several heritage brands in the Nordics. The sale of HKScan's business in the Baltics is expected to be finalized in the second half of 2023, subject to regulatory approvals in Estonia and Latvia. The debt-free purchase price is EUR 90 million, of which EUR 20 million is conditional on the combined performance of the separately defined meat business, subject to the transaction and Maag Grupp's Baltic meat business in the following years.
HKScan's consumer brands in the Baltics are Rakvere, Tallegg, Rigas Miesnieks, Jelgava and Klaipedos Maistas. The company's production units are located in Rakvere, Tabasalu and Viiratsi in Estonia, and Jelgava in Latvia. In 2021, HKScan's net sales for the Baltic business amounted to EUR 170 million (Q1-3/2022: EUR 143.6 million), EBIT was EUR -5.4 million (Q1-3/2022: EUR -26.6 million) and the average number of employees in the three countries was some 1,500. HKScan has operated in the Baltics since the summer of 1998.
Maag Grupp is an over 25 years old Estonian food company operating in the meat and dairy business. Maag's net sales in 2021 totaled EUR 233 million and it employed some 1,000 people in Estonia, Poland, and Finland. The company is known for its consumer brands Tere, Farmi, Deary, Rannarootsi, Rannamõisa, and Pouttu.
"We thank Clairfield for very well executed transaction process. Their knowledge of the food industry, crossborder, and public M&A were essential in order to achieve the transaction and financial result. We are also happy that HKScan's Baltic business has a great operational continuity with Maag," said Markku Suvanto, EVP, Administration, and Legal.
"We are always honored when we are given the responsibility of selling someone's lifetime work. The sale is Clairfield's eleventh transaction in consumer and foodservice sector in 2022," says Ari Leppänen, partner in Clairfield Finland.
Clairfield International acted as exclusive financial advisor to HKScan Oyj.
Consumer & retail


Services :
Mergers & acquisitions

Sectors :
Consumer & retail

Countries involved :
Finland

Similar transactions
Bid Corporation of South Africa acquired a majority shareholding in Pier 7 Foods, based in Gröbenzell, Germany, securing entry into the lucrative German food service market.
Read more
Consumer & retail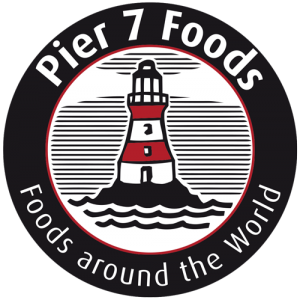 Aksìa Capital V, a fund managed by Aksìa Group SGR, acquired, through its investee Valpizza, C&D, an Apulian company leader in the production of pre‐fried frozen oven‐baked gastronomic specialties.
Read more
Consumer & retail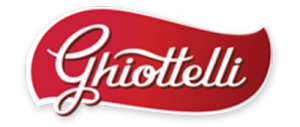 Clairfield International acted as financial advisor to Coop/Transgourmet on its acquisition of 100% of GM Foods from Bright Food Group (72%), JIC Investment (18%), and Group Donghuatong (10%), all from China.
Read more
Consumer & retail





Fruliance, a French group specialized in the production of jams and culinary aids, was sold to French Gourmet Food.
Consumer & retail


Laurent Mauray sold Rolmer, a French leader in the production of seafood dishes, to the French entrepreneur Eric Levet and the private equity fund French Food Capital.
Read more
Consumer & retail