Clairfield Israel advises Starhome Mach on the sale to Telarix
Starhome Mach, a provider of wireless mobility solutions, was sold to Telarix Inc., a portfolio company of Vista Equity Partners for USD 100 million.
Starhome provides an array of wireless mobility services, including data exchange between mobile providers, financial clearing, steering of roaming, real time anti-fraud, analytics, and IoT. The company provides mobile solutions and services for operators and other communication environments worldwide.
Fortissimo Capital is a leading Israeli private equity fund that invests primarily in technology and industrial companies.
Telarix provides interconnect business optimization solutions services and business support systems to telecom operators in over 200 countries using a community of over 4000 telecom providers.
Vista Equity Partners, a US-based investment firm with offices in Austin, San Francisco, Chicago, and Oakland has more than USD 30 billion in cumulative capital commitments in software, data and technology-enabled organizations.
The acquisition positions Telarix, a Vista portfolio company, as a leader in the mobile value-added services industry with the addition of Starhome's roaming cloud-based solutions, including data clearing and reporting. The combination of Telarix and Starhome Mach creates the first and only end-to-end technology solution provider enabling telecommunication companies to optimize global connectivity in the digital transformation era. This merger will allow communication service providers (CSPs) to better serve the needs of their market segments.
The merger of Telarix and Starhome Mach will lead to a new company with a community of thousands of carriers and deployments in over 400 of the largest CSPs globally across more than 130 countries.
Clairfield International acted as the exclusive financial advisor to Fortissimo Capital, selected by the private equity shareholders of Starhome Mach due to our demonstrated expertise in the telecom sector.
Lead dealmaker Joseph Sabet swiftly identified the US company Telarix as the ideal buyer. With the acquisition of an in-house solution from Starhome, Telarix would no longer have to outsource financial clearing. Joseph recognized that the acquisition would enable Telarix to bring Starhome solutions to its 4000 customers, significantly improving its margins and broadening its product range.
As an advisor Joseph introduced the parties and got the buyer interested. With the logical buyer identified at the start of the process, Joseph was able to avoid a distracting and arduous auction process and successfully turned the buyer interest into a closed deal.
Tech, software & digital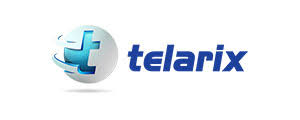 Services :
Mergers & acquisitions

Sectors :
Tech, software & digital

Countries involved :
Israel
US

Similar transactions
Kontron, a global provider of cloud and carrier‐class integrated infrastructure platforms, acquired Inocybe Technologies, a leading open networking technology provider.
Read more
Tech, software & digital



Elisa, the largest telecom company in Finland, acquired Santa Monica Networks' Finnish and Estonian companies. SMN specializes in secure IT networks and data center solutions.
Tech, software & digital




Wavenet, a specialist provider of unified communications solutions to the SME and corporate market, was sold through an MBO to Beech Tree Private Equity. Wavenet, founded in 2000, provides communications products and services to over 2,000 customers in the UK.
Read more
Tech, software & digital

Phonero acquired 100% of the shares in its competitor Mobitalk. The acquisition expands Phonero's distribution and local presence in the western part of Norway.  Following the transaction, Phonero will have more than 250,000 subscribers in the B2B market.
Tech, software & digital



Hawe Telekom Ltd., a major company in the Hawe Group that renders carrier services with its countrywide fiber optic network, merged with Mediatel, a listed company that offers wholesale voice, data center, and co-location services.
Tech, software & digital