Hepro sold to AddLife
Hepro Group, a healthcare technology company, was sold to AddLife. The Hepro Group develops, designs and markets assistive technology for home care and welfare.
Hepro Group develops, designs, and markets welfare technology and aid equipment which aims to ensure that elderly people will be able to live safely in their own homes longer. The majority shareholder of Hepro Group was the Norwegian private equity fund Nord II, based in Tromsø, Norway. This transaction was the first exit from the fund.
The Hepro Group is the leading Norwegian company in development, design, and marketing of assistive technology for home care and welfare. Its products include special chairs, lifts, and devices to facilitate healthcare and social services in the home, a market undergoing strong growth. Hepro's products and solutions are currently sold primarily to public sector and private healthcare players, with some sales directly to the end consumer. The companies have 40 employees and sales of NOK 155 million, mainly in the Norwegian market.
AddLife is an independent player in the life science sector, offering high-quality products, services and advice to the private and public sectors, above all in the Nordic region. AddLife has about 550 employees in some 30 subsidiaries that operate under their own brands. The Group has annual sales of about SEK 1.9 billion. The company is listed on Nasdaq Stockholm.
Nord Kapitalforvaltning AS was established in 2011 to provide investment advisory services for private equity funds. The company is the first and only private equity company focusing on buyout and capital growth strategy in Northern Norway. Nord Kapitalforvaltning AS currently manages one fund: Nord II, which has total committed capital of NOK 431 million and is currently being invested. A fund managed by French Rothschild & Co. and the government-owned investor Argentum Fondsinvesteringer are the cornerstone investors in the fund Nord II.
The acquisition of the Hepro companies represents a strategic entry for AddLife in the field of home care in Norway, while laying the foundation for continued expansion in an attractive growth area. The acquisitions are also an excellent addition to SvanCare AB, a company acquired in October 2016. The Hepro Group markets parts of Svan Care AB's line of products on the Norwegian market, while Svan Care AB markets parts of the Hepro Group's line of products on the Swedish market. Addlife can continue the positive development, especially in the digital welfare technology segment.
"This is also a confirmation that active ownership can help develop Northern Norwegian companies to gain attraction in international markets. It will be valuable for the individual company and over time help attract private risk capital to the region," says managing partner in Nord Kapitalforvaltning, Bjørn Hesthamar.
"With a growing and aging population throughout the Nordic region, there is a strong need for assistive equipment for home care, and it is only expected to grow stronger. The acquisition involves functional products and digital welfare technology that will provide greater independence, activity and security for people with disabilities", says Kristina Willgård, CEO, AddLife.
Healthcare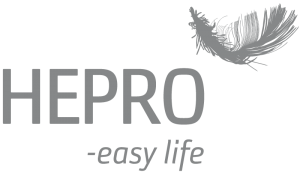 Services :
Mergers & acquisitions

Countries involved :
Norway
Sweden

Similar transactions
Ottobock sold select assets in Freedom Innovations Inc. to Proteor, a France-based international group specialized in prosthetic and orthotic solutions.
Healthcare





Weldon Biotech India Private Limited, an Indian manufacturer and distributor of in vitro diagnostic products (IVD), sold its i-chroma brand business (Boditech Med Inc., Korea) to CPC Diagnostics Pvt. Ltd., a leading provider of clinical diagnostic products and services and the Indian subsidiary of Singaporean group Everlife.
Read more
Healthcare



sold its i-chroma business to

Cairdac, a French medtech company that is developing a unique self‐sustainable dual‐chamber leadless pacemaker, raised EUR 17 million from Mérieux Equity Partners, Supernova Invest, Bpifrance, and Sham Innovation Santé (advised by Turenne).
Healthcare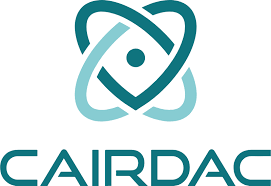 AWS Mittelstandsfonds, a Vienna-based growth equity fund focused on Austrian SMEs, sold its remaining shares in three portfolio companies to Evoco AG, a Zurich-based lower midmarket manager that invests in growth and buyout investments in Western Europe with a focus on the DACH region.
Read more
Healthcare





NTOC, a Dutch specialist in in the manufacturing of medical decontamination and sterilization cassettes, was sold to Inomed Technology, a portfolio company of Initiative & Finance.
Read more
Healthcare



Berdac, an IT healthcare start-up company, raised funds in an investment round from Big Sur Ventures, a venture capital firm, and their former shareholders.
Healthcare , Tech, software & digital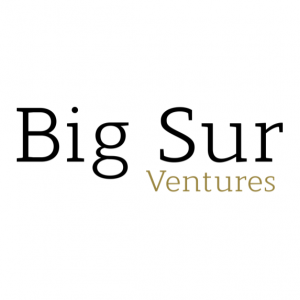 Laboratoires Humeau, a leading distributor of lab equipment in France and Africa, was sold to the French investor Intuitis.
Healthcare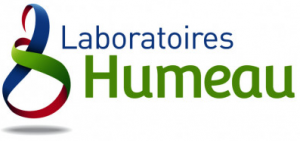 Nuesoft Technologies, Inc. ("NueMD"), a cloud-based software platform for healthcare providers, was sold to AdvancedMD, Inc.
Healthcare