Clairfield Australia acted as financial advisor to ImmersaView
ImmersaView, an Australian software company with business in Australia, the US, and the UK, was sold to PLEXSYS, a US-based distributor of software to the defense sector.
ImmersaView gained a global partner to assist with marketing and distribution, particular to their core customer segment of defense, and provide expansion capital to the business. As a result of the merger, ImmersaView will place greater emphasis on the US and other global markets. The merger provides clear benefits to the Live Virtual Constructive community. "Simulator and operations centers will have the opportunity for elegant, more cost-efficient and better display capabilities," says Dr. Andy Boud, director and co-founder of ImmersaView.
ImmersaView, founded in 2006, develops advanced software solutions for complex visualization applications in the defense, simulation and emergency services markets. Its display software and Video/Audio/Data After Action Review (VADAAR) software technologies allows multiple projectors to be seamlessly joined together to provide immersive display environments. It has offices in Brisbane, Sydney, London, and Orlando.
PLEXSYS Interface Products, Inc. specializes in modeling and simulation systems and support services for 21st century air, land, and sea synthetic training. PLEXSYS concentrations include the development of Live Virtual Constructive (LVC) environment generation technologies used throughout USAF Distributed Mission Operations and other joint and international high-fidelity simulations. PLESXSYS was founded in 1986 and became 100% employee-owned in 2014.
ImmersaView and PLEXSYS have been partnering for many years in a distributor/reseller arrangement. In recent years there was a desire to link the companies further for mutual benefit – for PLEXSYS to add further world class software to their product range, and for ImmersaView to strengthen their channels to market and immediately expand the business in the US. ImmersaView merged with PLEXSYS to formalize the broad cooperation and collaboration that had characterized the pre-existing PLEXSYS-ImmersaView partnership to deliver advanced, highly scalable and agile Live Virtual Constructive (LVC), display and connections framework software technologies to clients around the globe.
Although the companies had been working together for a long time, thorny issues related to the valuation of ImmersaView's intellectual property, formalization of previous informal founder/shareholder arrangements, crossborder legal issues, and client consents had to be resolved before the merger was finalized. In particular ImmersaView had a sizable one-off contract in the pipeline that would radically increase the value of the company – if it went through. Clairfield Australia was engaged to determine a fair price for ImmersaView's shares and shepherd the merger process to closing without delaying to see the outcome of the bid. Deal leader Hyun-ju Johnson skilfully negotiated a structure that took into account the possibility of this large but non-recurring profit opportunity, aligning the interests of the buyer and vendor by sharing value growth associated with post-transaction performance and maintaining the positive relationship between the buyer management team and the vendor shareholders, who are continuing as key members of the management team post-transaction.
"Clairfield Australia was instrumental in helping us achieve a win-win situation during our recent merger with PLEXSYS. Hyun-ju in particular went to extraordinary efforts to help us achieve our goals and drive the process through to a successful completion. We maintained excellent communication through the transaction including initial term sheet, due diligence, documents and all the way through to completion. This has set us up for a successful future as an integrated PLEXSYS-ImmersaView team." – Dr. Andy Boud, director and co-founder of ImmersaView.
Tech, software & digital




Services :
Mergers & acquisitions

Sectors :
Tech, software & digital

Countries involved :
Australia
US

Similar transactions
iPRO, a specialist provider of cloud-based vendor management software, received an investment from Bailador Investment Management, a growth capital fund focused on the IT sector.
Tech, software & digital


CapVisio, a French videoconferencing solutions integrator, acquired NexesVisio, a competitor providing its services to customers located in western France.
Tech, software & digital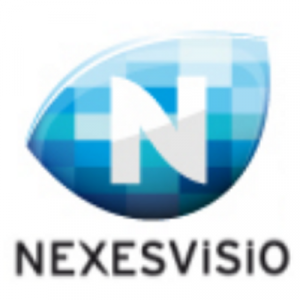 OPTeam S.A., a Polish IT company, acquired a 50% stake in Polish Electronic Payments Company (PeP). OPTeam (WSE:OPM) is a producer and integrator of systems utilizing electronic card technologies. The acquisition was a buyout financed by the private equity house Innova Capital.
Tech, software & digital


Point to Point, a provider of complex workplace engineering services with extensive experience in desktop and application virtualization, was sold to HCL Technologies (NSE: HCLTECH). Point to Point maintains an impressive roster of enterprise clients, including St James Place, National Air Traffic Services, Premier Foods, and Tarmac.


Elisa Corporation, the largest telecom operator in Finland, sold Elisa Rahoitus to Aktia Bank Plc. The transaction includes Elisa Lompakko, the first mobile payment service in Europe. The Elisa Lompakko app has been downloaded by over 120,000 users.
Tech, software & digital