Clairfield advises Macro Art on an MBO
An MBO was completed for Macro Art, one of the UK's leading wide-format digital printers focusing on the retail, event, and exhibition markets.
Macro Art is one of the UK's leading wide-format digital printers with a primary focus on the retail and event and exhibition markets. Founded in 1992, the company produces bespoke graphics on a wide variety of substrates for both indoor and outdoor media and is the UK leader in dye sublimation printing.
The business was originally set up by husband and wife team, John and Gretchen Walker who grew the company significantly over their 22-year ownership, developing a strong management team beneath them. Sadly, co-owner John Walker passed away, leaving Gretchen looking for an exit route.
"I was highly impressed with the way Clairfield handled this difficult deal. From the very beginning I was in no doubt they had the team, expertise, and experience to help us achieve our goal. They were professional, hardworking and communicative throughout the process." James Jennings, Managing Director & Shareholder
Clairfield was instructed to run an MBO process with the current management team to acquire the business.
Specifically, Clairfield:
Worked with the shareholders to understand the business and their aims.
Developed a detailed three-year profit and loss, balance sheet and cash flow forecast.
Developed an appropriate funding structure and approached relevant banks and alternative investors.
Led the preparation and review of the financial due diligence on behalf of the shareholders.
Worked alongside Macro Art's tax advisor to ensure the transaction was structured and completed in the most tax efficient manner.
Worked alongside the legal team to negotiate suitable legal agreements.
Funding to support the MBO was provided by YFM Equity Partners. Clairfield also invested in the MBO through the investment vehicle Intrinsic Equity with Chris Gregory taking a board position.
Business services , Industrials

Services :
Mergers & acquisitions

Sectors :
Business services
Industrials

Similar transactions
The Helsinki-listed technology company Elektrobit Corporation, specializing in embedded software and hardware solutions for the wireless and automotive industries, acquired the Finnish subsidiary of the Oslo-quoted Birdstep Technology Group.
Tech, software & digital


Extreme Digital, a leading online consumer electronics player in Central and Eastern Europe, was sold to Steinhoff International, an international furniture and household goods retailer chain.
Consumer & retail , Tech, software & digital




B810 srl, an Italian company active in the engineering and production of electronic systems and advanced connecting devices (Internet of Things), acquired 100% of Digicom Spa, an Italian company specialized in the engineering and sales of special devices for data transmission and telecommunications.
Tech, software & digital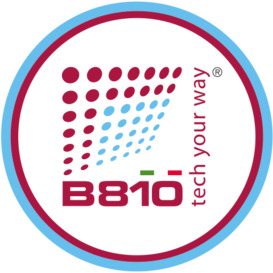 QWIC, an innovative Dutch e-bike brand, has received EUR 10 million in growth capital from De Hoge Dennen Capital, the investment office of the De Rijcke family.
Tech, software & digital



Speechi, a French company specialized in the design and distribution of collaborative and interactive solutions, sold a majority stake to Siparex and Bpifrance through a primary LBO transaction.
Read more
Tech, software & digital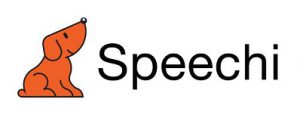 Sagard, a prominent French private equity firm, entered into exclusive negotiations with Dentressangle, Nordine Mazari and Xavier Frattini to acquire Synov.
Read more
Industrials , Tech, software & digital